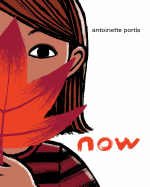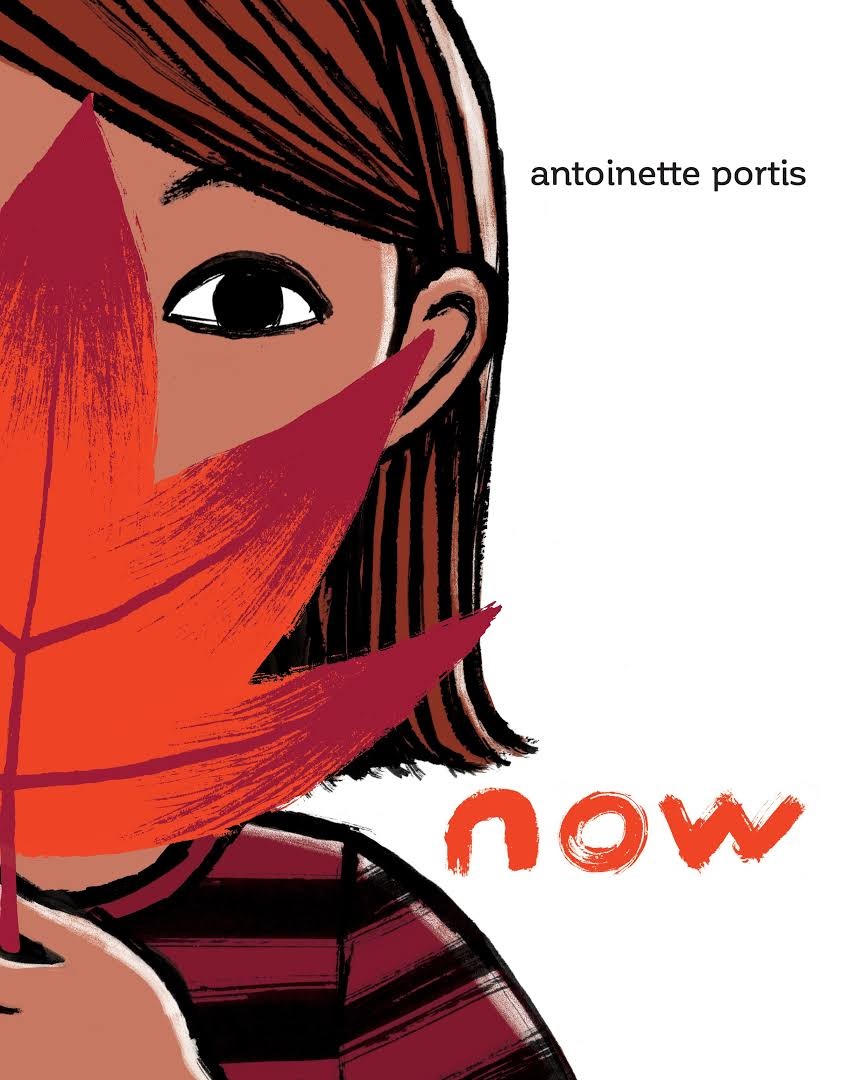 In the world of young children, what is right in front of them most often dictates their preferences: "This is my favorite cloud/ because it's the one I am watching." Throughout a day, a child's favorite friends, colors, foods and books may change based simply on what they can see or hear or touch at that exact moment. Author and illustrator Antoinette Portis (Wait; The Red Hat; Not a Box, winner of a Theodor Seuss Geisel Honor Award) uses this adorable tendency as the basis for her picture book Now.

The book's narrator, a lively little girl, shares her favorite things with readers: a breeze, a hole, a tooth, a hug. Her delightful bouquet of cherished choices blooms into rich sensations through the child's wonder and awe as well as Portis's vibrant illustrations (using, intriguingly, sumi ink, brush and bamboo stick), connecting the girl to the world around her. She basks in it all: "This is my favorite smell. This is my favorite bird. And this is my favorite song/ because it is the one I am singing." The colors of nature blend into her clothing: the blue of the rain reflected in her raincoat, the orange of a tabby cat matches her pajamas. Portis's strong, solid brush strokes elicit the simplicity of childhood--everything stable and certain with little room for shades in any ideas or colors.

Simplicity does not extend to imagination or exploration, however. The little girl tromps in the mud, takes time to watch the clouds and delights in the taste of an apple, all experiences that seem to lose their luster with age. But through the pages of this inspiring book, both young and old are enticed to slow down, to find and appreciate what surrounds them here in the present.

Now is a story that invites discussion between an adult reader and a child audience. It's a conversation that ignites analytical readers: identifying shapes and colors; sharing thoughts on sights, sounds and smells; and, of course, selecting one's own favorites, which are likely to change with each subsequent read.

Portis has crafted an endearing story of the small adventures found in the marvels of ordinary objects and everyday experiences. Identifying with her narrator doesn't require an understanding of specific environments, certain life experiences or an unusual cultural sense; Portis uses the universal connections among her young audience members: digging in the earth, examining the sky, feeling the breeze. No special tools required, just innocent reverence for the miracles of the planet. Through the kaleidoscope of her brilliant colors and realistic images as well as her enchanting selection of treasures, Portis invites adult and child to share in a love of nature and self, to accentuate the positives as they search out their favorites and to appreciate the time they spend together doing it all. Sweet, charming and destined to be a favorite. --Jen Forbus, freelancer

Shelf Talker: Kindling a host of sensations through words and images, a young girl takes readers on a bold and brilliantly colorful grand tour of some of her favorite things.