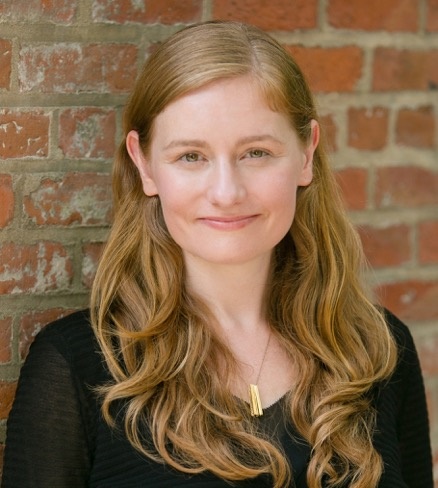 photo: Heather Waraksa
Jessie Chaffee is the author of the debut novel Florence in Ecstasy (Unnamed Press, May 16, 2017). She received a Fulbright Grant to complete the novel and was the writer-in-residence at Florence University of the Arts. Her writing has appeared in the Rumpus, Slice, Bluestem, Global City Review and Sigh Press, among other places. She lives in New York City, where she is an editor at Words Without Borders.

On your nightstand now:

I have a few ever-growing stacks, but closest at hand right now: A Woman Looking at Men Looking at Women by Siri Hustvedt. What I most appreciate is that she allows readers to learn along with her as her own beliefs shift, and--like the mind-body issues she's exploring--her writing is both academic and personal, intellectual and felt. Two books I'm late to reading and am loving: The Other One by Hasanthika Sirisena and We Love You, Charlie Freeman by Kaitlyn Greenidge. And two recent releases: Abandon Me, gorgeous, haunting essays by Melissa Febos about family history, addiction, love and loss; and Lisa Ko's debut novel, The Leavers, a beautiful and complex depiction of an immigrant family's experience in the U.S. In translation, I'm reading The Hour of the Star by Clarice Lispector. And for poetry, Alice Notley's mythically minded Certain Magical Acts, which also digs into some great mind-body questions: "I am someone who couldn't find her place, because/ I saw the coordinates had tumbled. My body/ coheres, but I'm not there."

Favorite books when you were a child:

Anything and everything, but especially mysteries and books with child sleuths: Harriet the Spy by Louise Fitzhugh, the Encyclopedia Brown books by Donald J. Sobol, all of Carolyn Keene's Nancy Drew mysteries and, emulating my grandmother, (large print editions of) Phyllis Whitney thrillers. Also, books about runaway duos creating new worlds--E.L. Konigsburg's From the Mixed-up Files of Mrs. Basil E. Frankweiler and Katherine Paterson's Bridge to Terabithia. In adolescence, doomed love stories--Manuel Puig's Kiss of the Spider Woman and Emily Brontë's Wuthering Heights.

Your top five authors:

I gravitate toward writers whose work is candid, psychologically engrossing, and visceral: Jean Rhys, Marguerite Duras, Claire Messud, Roxane Gay, Siri Hustvedt.

Book you've faked reading:

I got hooked on Proust in college thanks to two courses I took with a beloved professor. I don't think I made it through every volume of In Search of Lost Time in the first course, but I did by the end of the second one, and it was well worth it--his attempt to capture a full life in all its contradictions is brilliant.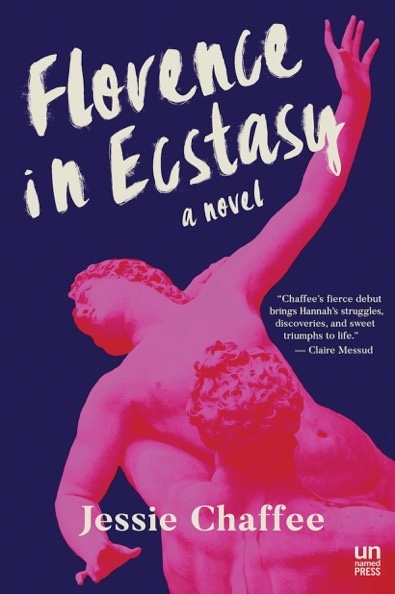 Book you're an evangelist for:

Ferrante Fever is going strong when it come to the Neopolitan series, but I most love Elena Ferrante's earlier novels, and I will put The Days of Abandonment into the hands of anyone who will take it. She fully immerses you in the raw pain and rage of her protagonist, who is grappling with the dissolution of her marriage, motherhood, loneliness and her now-absurd universe.

Book you've bought for the cover:

It's hard for me to resist any book that Archipelago publishes. Their beautifully produced, irregularly sized, French-flapped volumes of literature in translation are works of art--and so are the stories they contain. One of my favorites (bought for the cover and the title) is Dominique Fabre's The Waitress Was New, translated by Jordan Stump.

Book you hid from your parents:

Both of my parents work with and love books--my mother is a literary agent and my father is a writer and philosophy professor. So I was fortunate to grow up with lots of books around, and because our New York apartment was small, they were always close at hand. I can't remember anything being off-limits. The only time I hid books was when I was very young and was supposed to be sleeping, but was reading instead (I didn't realize that the massive pile under my pillow gave me away).

Book that changed your life:

I always knew that I wanted to write, but Jean Rhys's Good Morning, Midnight taught me what I wanted to write and how I wanted to write it.

It is a consuming psychological portrait of a woman being destroyed by alcohol, the ghosts of her past and a cruel society. Many writers have depicted altered states with great success, but I don't know anyone who makes you feel it in quite the way Jean Rhys does. Her work is feminist, experimental and contemporary, even 80 years after its creation.

Favorite line from a book:

"In the darkness of my mobile prison I could make out one by one, as if from the depths of my exhaustion, all the familiar sounds of a town I loved and of a certain time of day when I used to feel happy." --Albert Camus's The Stranger. This moment, the visceral recollection of the past and the recognition of one's changed state and self, slayed me on the first reading, and it still does.

Five books you'll never part with:

My dog-eared copy of Wuthering Heights--a major highlight in adolescence was a trip to England during which I traipsed through the storm-ridden moors in Brontë territory, reciting passages to my (very patient) high school boyfriend.

Marcel Proust's In Search of Lost Time, which made me realize I wasn't alone in my wish to contain in language what is impossible to contain.

Claire Messud's The Woman Upstairs. Her protagonist Nora's rage, frustration and desire gripped me from the first page--she's one of my favorite contemporary characters.

Angela of Foligno: Complete Works--I spent a lot of time with the writing of the Italian saints while researching Florence in Ecstasy, and especially with St. Angela's intense, passionate memoirs and letters.

Finally, Homer's The Odyssey, because he did all of it--everything--millennia ago.

Book you most want to read again for the first time:

Marguerite Duras's The Lover. Such a slim volume, but filled with wisdom about storytelling, memory and identity. A favorite passage that I wish I could experience reading again for the first time: "I acquired a drinker's face before I drank. Drink only confirmed it. The space existed in me. I knew it the same as other people, but, strangely, in advance. Just as the space existed in me for desire."