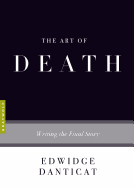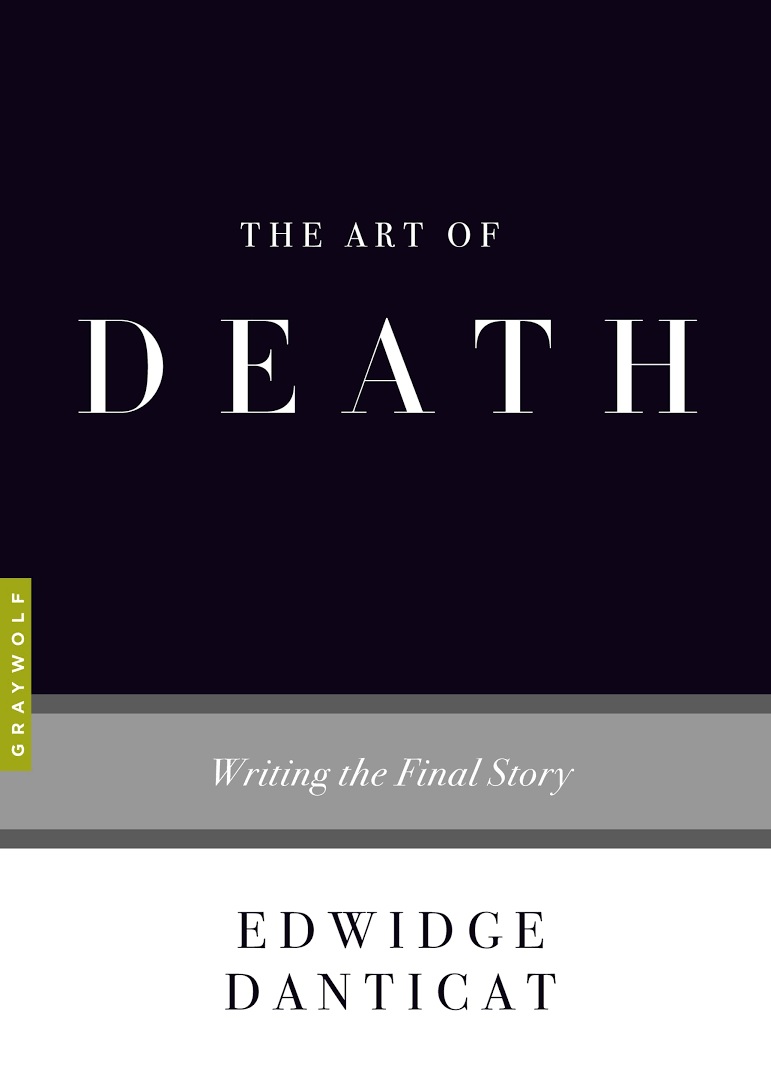 Edwidge Danticat established her credentials as a memoirist with her 2007 National Book Critics Circle Award-winning Brother, I'm Dying. In The Art of Death, another entry in Graywolf Press's "The Art of" series on literary craft and criticism, Danticat again displays abundant prowess. She seamlessly blends an account of her mother's death from ovarian cancer in 2014 with an enlightening and compact survey of death in prose and poetry, "in order to learn (or relearn) how one writes about death, so I can write, or continue to write, about the deaths that have most touched my life."

Moving from fellow memoirists like Christopher Hitchens and Susan Sontag, through the searing suicides of Anne Sexton and Sylvia Plath, to the works of Tolstoy and Chekhov, the breadth of Danticat's literary reach is impressive--especially so in a book that spans fewer than 200 pages. She confesses that her selection is "not an objective grouping but a deeply personal one," encompassing the body of literature she has turned to "when living with and writing about death." In every case, Danticat's writing reflects a deep engagement with the text.

Danticat's affection for the work of Toni Morrison, for example, is evident in close readings of death scenes in novels like Sula and Beloved. In her view, Gabriel García Márquez "seems to invent death" in his novel One Hundred Years of Solitude, and she singles out Michael Ondaatje's The English Patient for praise as her favorite work of "near death" fiction (a topic she addresses while recounting her own close encounters with death). In a tragic echo of Haruki Murakami's short story collection, After the Quake, the January 2010 earthquake that devastated her native Haiti allows Danticat to consider the subject of mass death. She frankly acknowledges, "One person's well-described life and death can sometimes move us more than the mere mention of thousands of deaths can."

For all its merit as a work of literary criticism, Danticat also offers a concise, but moving, description of her mother's final illness, during which--likely late at night and out of her daughter's presence--the older woman dictated a cassette with detailed funeral instructions and advice on child rearing. Sitting by her mother's bedside, Danticat, ever the writer, imagines "a type of story I could tell her to keep her awake, and thus alive--a story that would never end." She offers a beautiful prayer in her mother's words, and admits, "Writing about my mother is the most active way I have grieved."

"We cannot write about death without writing about life," Danticat says. And so, despite its ostensible subject, The Art of Death overflows with life, quietly but insistently inspiring anyone reading it to make good use of what remains of that precious gift. --Harvey Freedenberg, attorney and freelance reviewer

Shelf Talker: Novelist Edwidge Danticat combines a memoir of her mother's death with a meditation on the subject of death in literature.