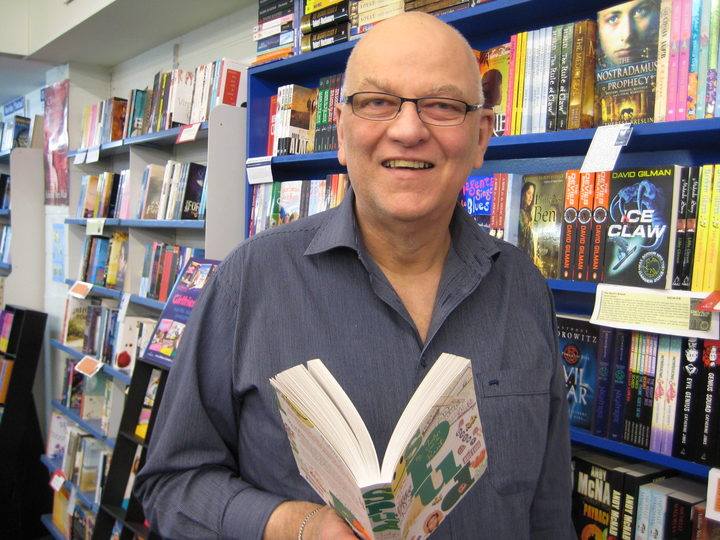 John McIntyre
New Zealand "children book's champion" John McIntyre, owner with wife Ruth of the Children's Bookshop in Kilbirnie, died June 10. He was 65. In a Facebook note to friends and patrons, the bookstore said he passed away "after a brave fight with chronic illness. John was at work most days right up until the end and has left us a wonderful legacy which we will carry on in his memory and keep the store open this week."
Tony Moores, Booksellers NZ chief chair, said the board "wishes to acknowledge the colossal contribution John has made to the professionalism and profile of the bookselling community and the importance of reading for all ages. Your support over the years has encouraged and enabled him to exercise and broadcast his passion to the wider community of young readers and together you have created a business with a reputation that far exceeds the sum of its physical parts. Our thoughts are with you as you and your family mourn his passing and celebrate his achievements."
The McIntyres opened the Children's Bookshop in 1992. From 2003 to 2009, he served on the board of Booksellers NZ, "where he established a reputation as a passionate and engaged bookseller," noted the organization's CEO Lincoln Gould, adding: "He continued to be a strong supporter of the book trade following his service on the board, and his advice was especially sought after by new bookshop owners."
Sarah Forster, co-editor of the Sapling, wrote: "It's hard to estimate the impact that John McIntyre has had on the world of children's books in New Zealand. His bookstore is not just another bookstore: it is a haven for all, both children and children-at-heart. His curation of books, and creation of community has made the store a destination visit for booklovers from all over New Zealand."