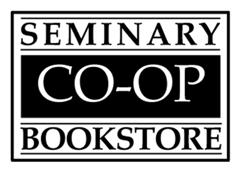 The Seminary Co-op Bookstore in Chicago, Ill., has seen its first year of sales growth since 2000: an increase of 5% for the 2015-2016 fiscal year and, since the beginning of this year, sales have been up an additional 10%, reported Jeff Deutsch, director of Seminary Co-op Bookstores, which operates both Seminary Co-op and 57th Street Books, in a letter to Seminary Co-op shareholders earlier this month.
Deutsch traced the boost in sales to a request he made in a shareholder letter sent at the end of May 2016, asking that shareholders and members help ensure the Co-op's survival by buying one more book than they otherwise would and convincing family, friends, or colleagues to do the same. The response, Deutsch wrote, was "overwhelming"--in addition to the almost immediate jump in sales (June 2016 was up 28% over June 2015), he "received direct replies from hundreds of [shareholders] throughout the world, voices from four continents and from nearly half our states." In response to that feedback, the organization now accepts direct financial contributions and has compiled a list of advocacy ideas for those looking for ways to further support the store, and in this year's letter Deutsch once again called for community members to buy additional books and support the store's mission.
Over the past year, the Co-op has also significantly overhauled its website; redesigned its blog; created a book-discovery feature called Reading Is Critical; started a program to support educators through discounts and other services; and vastly expanded its offsite event offerings. Later this month, the Seminary Co-op will debut Open Stacks, a podcast series featuring recordings of in-store events, and, according to Deutsch, the Co-op has furthered its partnerships with institutions such as the Chicago Humanities Festival, the Poetry Foundation, the DuSable Museum of African American History, the Family Action Network and others.
"We are a bookstore, after all, and if we are to persist, it will be as a bookstore," wrote Deutsch. "While we continue to struggle with our bottom line, and to lose money overall, we are on the right track, as we are losing significantly less than we have in prior years. We are resolute in growing, not cutting, our way out of the deficit."