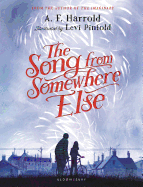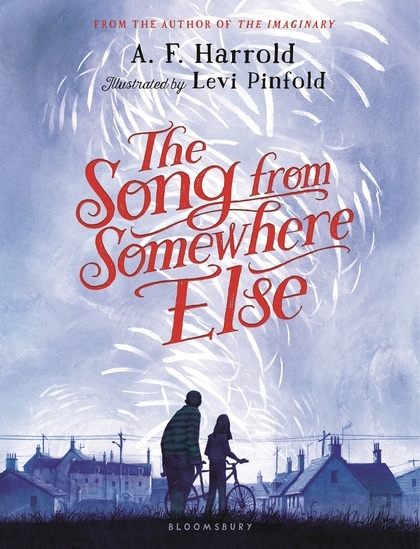 The summer holidays can be a lonely time--Frank Patel's best friend is traveling, her brother is too young to be any fun, and her pet cat is missing. To entertain herself, Frank bikes around town, hangs in the park, and posts "Missing Cat" posters for Quintilius Minimus.

Unfortunately for Frank, not all of the kids are gone for the holidays. She doesn't know what she did or why Neil Noble chose her, but her every day outside the house is ruled by her fear of hearing that horrible voice mockingly lisp "Fwancethca!" Neil and his cronies don't just tease Frank--they viciously taunt and sometimes even physically assault her. On Monday, the beginning of a very odd week for Francesca, Neil bullies her almost to the point of tears, throwing her bag into a large patch of stinging nettles and walking away.

That's when Nicholas Underbridge shows up. Nicholas was in her class but is not her friend--he "smelled weird. He was big, not fat, just big, broad, tall. Bigger than anyone else her age.... No one liked him." Nick wades into the stinging nettles to get the bag for her, rescuing it and turning back just in time to see Neil return.

For Frank, Nicholas is such an outsider that being seen with him by Neil is enough to get her tortured forever. The two run to Nick's house where they have to be let in by Nick's father. Mortified to be associated with Nick, Frank nonetheless takes the offered sanctuary and comfort, and uses the bathroom before Nick's dad drives her home. While in the bathroom, she hears a "music of a sort she'd never heard before. She was suddenly filled with shoals of fish... hundreds and hundreds of silver fish all moving as if they shared one brain." The music is so affecting, even her very vocal stomach tells her to "Shut up and listen," eventually scolding, "Shhh... You're thinking too loud."

This music is a game changer for Frank--she must hear it again. The next time she visits, she follows the sound down into the basement to the source: beautiful, terrifying, strange, impressive beyond anything she could possibly imagine. What Frank finds in that basement alters the course of her summer--and could possibly alter the path of the world. Disembodied shadows begin creeping around, Quintilius Minimus reappears to share a message, workers from mysterious branches of government show up and, perhaps most surprisingly, Frank and Nick become friends.

A.F. Harrold's work is masterfully paced and stunningly crafted; the story unwinds at a deliberate clip, the characters moving through a world that is at first dark, then mesmerizing, then coolly terrifying, in the way of feeling a shadow cross the sun on a hot, sunny day. Levi Pinfold's striking black-and-white illustrations add mood and fill out setting, creating a reading experience similar to Patrick Ness's A Monster Calls with the chills and growing terror of Neil Gaiman's Coraline. Simply beautiful. --Siân Gaetano, children's and YA editor, Shelf Awareness

Shelf Talker: Francesca Patel beats her bullies, conquers monsters and befriends an outcast in A.F. Harrold and Levi Pinfold's glorious and spine-chilling tale for middle grade readers.