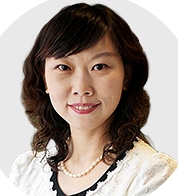 Helen Duan
Helen Duan has been appointed CEO of Penguin Random House North Asia. She will be based in the company's Beijing office and report directly to PRH CEO Markus Dohle. She also will become a member of the PRH Global Executive Committee. Most recently, Duan was director, business development, for Asia at Oxford University Press.
Dohle said, "I am thrilled to welcome Helen to Penguin Random House to help us grow the business and implement our strategy to take us to the next level in this important region, where we are seeing an increase in demand for strong brands, a growing appetite for education and children's books, wider consumer adoption of online retail, and a rise in the prevalence of social media platforms."
He also observed that for the past 15 years, "Helen has been a proven business and relationship builder with a strong financial, sales, digital, and entrepreneurial background. In her role as CEO of our North Asia operations, Helen will lead our publishing and sales teams, and help our local and international authors reach their full creative potential and largest audience."
Duan commented: "I look forward to partnering with my outstanding new colleagues in helping to grow our authors' readership, as well as to maximize the potential from our licensing and rights businesses as well as our publishing and bookseller partnerships. It will be a privilege to continue to draw upon the resources and experience of our Penguin Random House companies worldwide to further build our North Asia business culturally and commercially."
Jo Lusby, who led Penguin China, and then PRH North Asia, for 12 years, left the company in March. Dohle said the publisher "thanks Jo for her innumerable contributions to our North Asia business and wishes her all the best for the future."