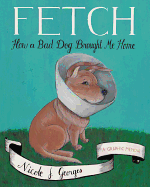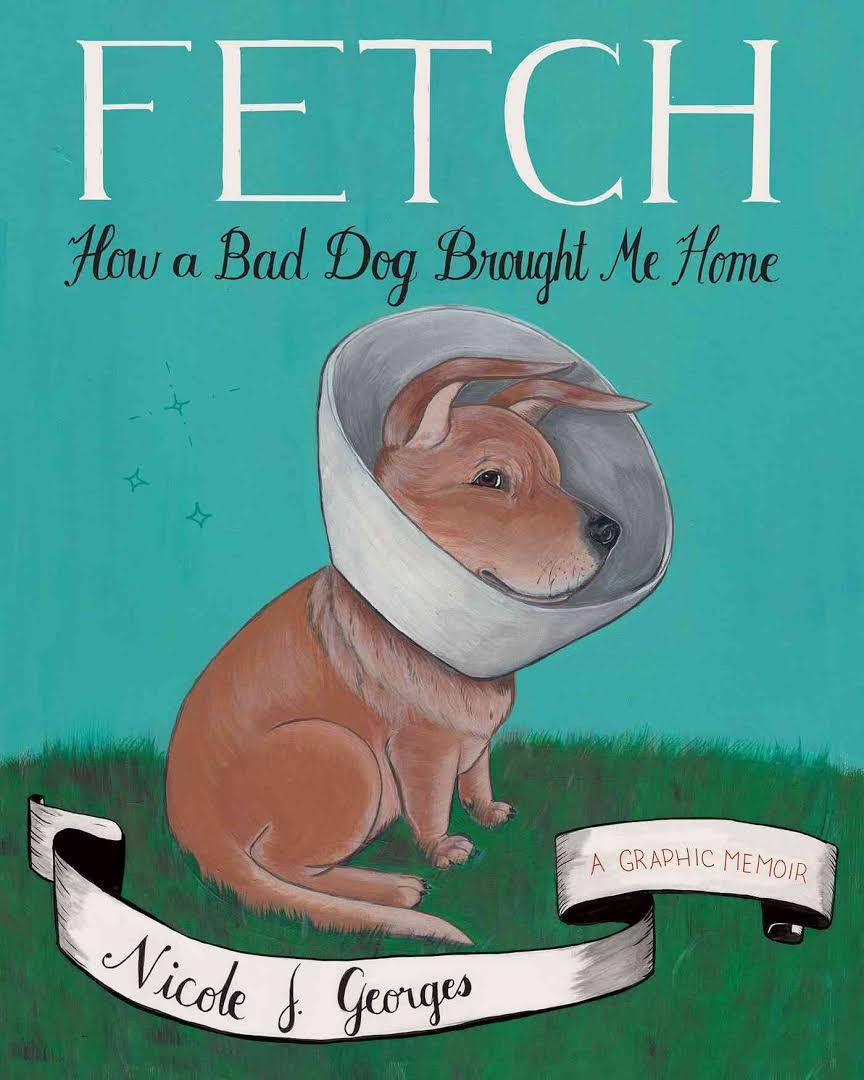 Lambda Award-winning artist Nicole Georges (Calling Dr. Laura) adopted a scrappy Shar-Pei mixed-breed for her boyfriend when she was 16 years old. They named the dog Beija, because Tom said, "It means 'stranger' in Polish." It doesn't, but the name stuck, and so did the pup.

In Fetch: How a Bad Dog Brought Me Home, Georges details her 15-year friendship with Beija, through tumultuous relationships, relocating from Missouri to Oregon, unstable housing, shattered dreams and finding a place to call home. Rescued from the pound, Beija is temperamental, protective and loud, but over time Georges figures out how to care for her. The rules are eventually distilled to these: don't bend at the waist, don't touch her sides, don't pick her up, don't sit near her bed and don't be a man, a child or another dog.

Georges adopted Beija hoping that a pet could remedy Tom's childhood as a social misfit with chronic stomach pain--experiences Nicole shared. But his parents refused the gift, leaving her to care for the animal with which she'd instantly bonded, despite a complicated history of pet care. Throughout Fetch, Beija triggers memories of Georges's free-range childhood, undisciplined and haphazardly educated. As a girl, she kept frogs, turtles, gerbils and more; she adored her animal friends--too much at times. Over-handling and underfeeding became predictable enough for her older sisters to step in and save the pets. These interludes add depth to an already moving memoir about the balance between giving and receiving affection.

Eventually, in Portland, Ore., Georges cultivates a reputation as a zinester and artist in the punk scene, with Beija always nearby as her erratic sidekick wearing a warning scarf: Don't pet me. Together they weather breakups, coming out of the closet, a stint at an animal sanctuary and the overzealous attention of a pet psychic. In the process, Georges begins to recognize the needs and neuroses she shares with her dog, and how they can better care for one another.

Fetch is beautiful. Georges's artwork is inviting and frank as she tells a touching story of companionship and personal growth. "Your dog is your mirror," she learns in one of many attempts to train Beija, and in her expressive graphic memoir, Georges draws the comparison to a moving degree. One's frustrations become the other's; one's happiness feeds back. A dog pack of two, she and Beija form a special bond, a friendship that hits home. --Dave Wheeler, associate editor, Shelf Awareness

Shelf Talker: Portland artist Nicole Georges didn't know what she was getting herself into when she adopted Beija the dog at 16, but their friendship changed everything.