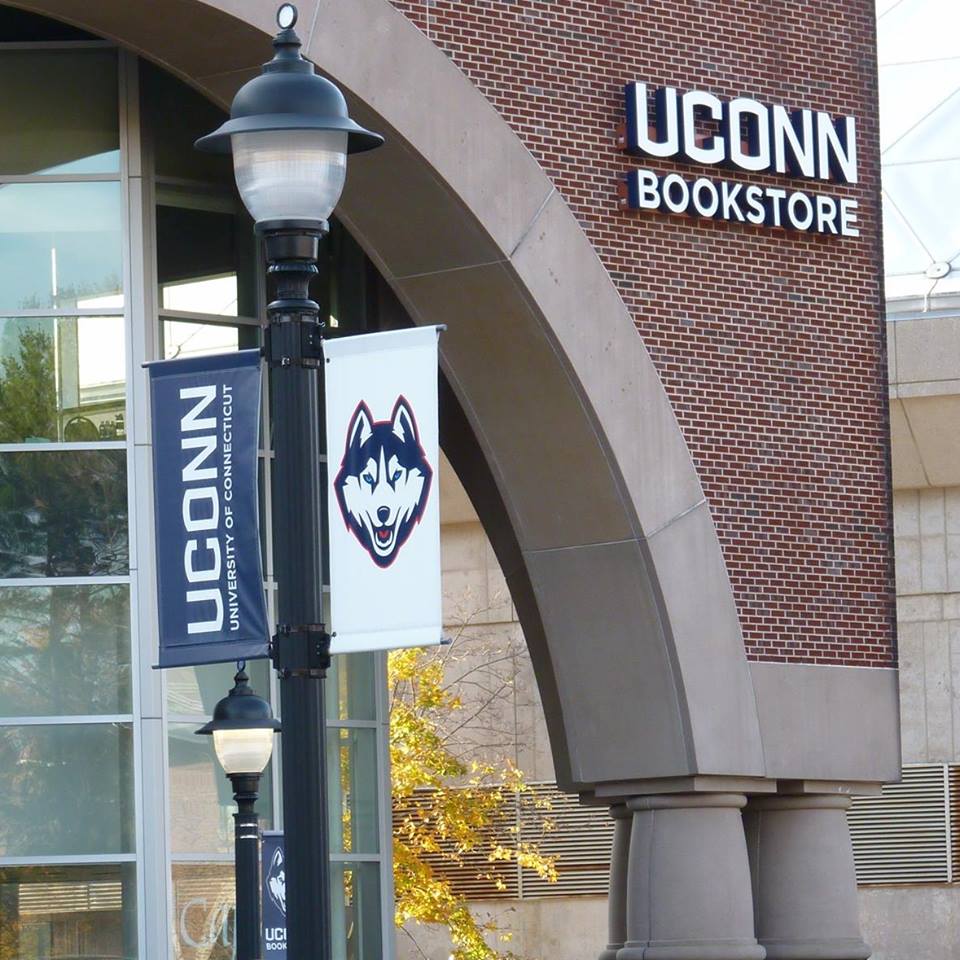 With the goal of creating a "social hub," the UConn Storrs campus bookstore will undergo a "dramatic transformation" this summer with major renovations to the 45,000 square-foot space. The $3 million price tag is being paid by Barnes & Noble, and the goal is to make the bookstore "a gathering place for students, faculty, alumni, and visitors." A grand re-opening celebration will be held just after the start of the school year.
In addition to a new entrance from the outdoor seating area along Hillside Road and a full-service Starbucks café, the UConn Bookstore will feature a comfortable public seating area of 3,000 square feet on the second floor overlooking Gampel Pavilion and the future site of the new Student Recreation Center, accessible directly via a new stairway.
"We want this to be a much more exciting and engaging social hub," said Len Oser, general manager of the UConn Bookstores. "It will be a place you'll want to come to not just before a basketball game, but to have a cup of coffee or meet a friend. It will be a world-class bookstore with all the amenities, and be a great place to hang out, meet friends, and do some work."