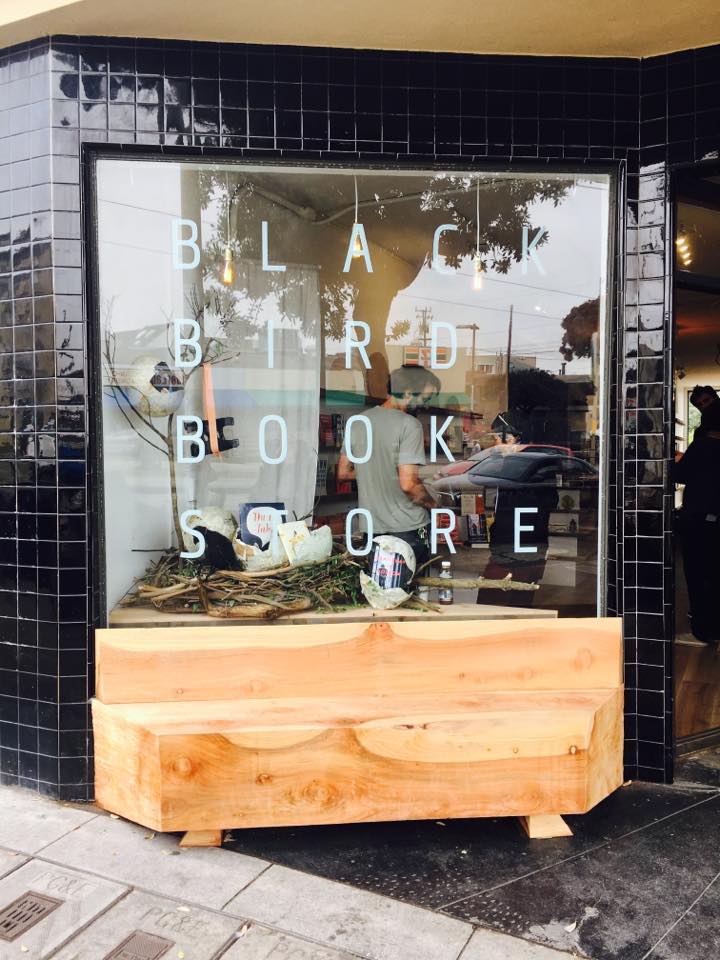 Black Bird Bookstore has opened in San Francisco's Outer Sunset neighborhood, at 4033 Judah St. Hoodline reported that the new bookshop's owner is Kathryn Grantham, who "has deep roots in bookstore and literary culture. When she was 23, she founded New York's famed feminist collective bookshop, Bluestockings. (Back then, she was known as Kathryn Walsh, her maiden name.) She ran the shop for five years with a volunteer collective before leaving to pursue her MBA."
Bluestockings "was a big inspiration for me because I enjoyed it so much," Grantham said, adding that opening another bookshop "had been brewing in my mind for about five years, and I wanted to get back into books." She was also motivated by the climate of resistance after November's presidential election.
With a focus on community, Grantham "is planning to have the books at the shop reflect the interests of the Outer Sunset neighborhood and San Francisco at large, including both local and global authors," Hoodline wrote, adding that "she also wants to focus on curating and bringing forward different and diverse voices, including those of women of color."
"The bookstore will never have 10,000 titles, but it'll have a good number to fill the space," Grantham said. "We're not going to have all the greatest books written, but I hope we're going to have all the best written over the last few years.... When you curate, you can drive different voices forward."