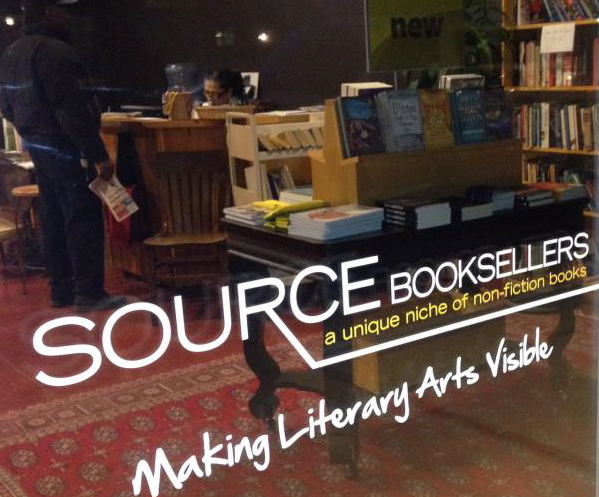 "I came into the book business for opportunity and interest," said Janet Webster Jones, owner and founder of Source Booksellers, a 970-square-foot independent bookstore in Detroit, Mich., that sells exclusively nonfiction. Though Jones has been selling books since around 1989, her store has had a permanent, physical location for only about half of its 29-year existence. For the first 15 or so years, Source Booksellers was essentially a pop-up shop and a special-order business. "I didn't plan to have a bookstore, but it turned out to be a bookstore."
Jones made her first entry into the world of bookselling while still working as an educator in the Detroit Public Schools system. After taking an Egyptian study tour, she began teaching a class on the subject and frequently supplemented her lessons with books about ancient history and culture. Eventually one of the attendees suggested that Jones sell those books at a church Christmas bazaar, and before long Jones was selling books at church events and other community gatherings. From the beginning the focus was always on nonfiction.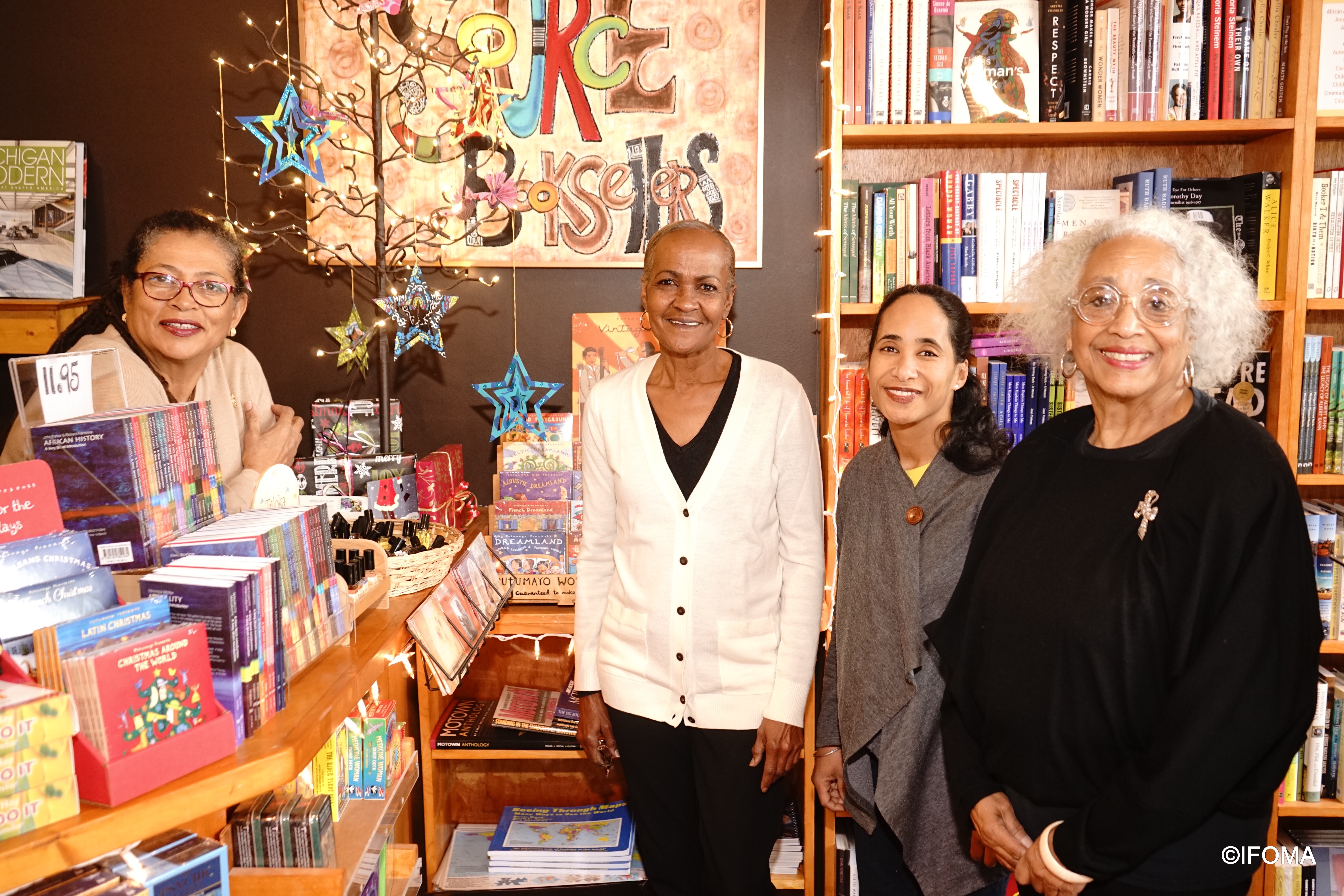 Source staffers Adrienne Edmonson, Roslyn Smith, Alyson Jones Turner and Janet Webster Jones
"It's always been that way," explained Alyson Jones Turner, Jones's daughter, who has helped her mother with the business since the beginning and currently manages the store. "The first books we were purchasing were history books. Nonfiction is what my mother likes."
Though the inventory has expanded over the years, the store's three main categories have always been history and culture, health and well-being, and metaphysics and spirituality; history books in particular are the store's bread and butter. Other important areas include books by and about women, cookbooks and ecology. The store's newest category is nonfiction for young readers and, in fact, the only exception to the store's nonfiction-only rule is a small selection of board books and picture books.
"We don't require read-alouds to be nonfiction," remarked Turner, laughing.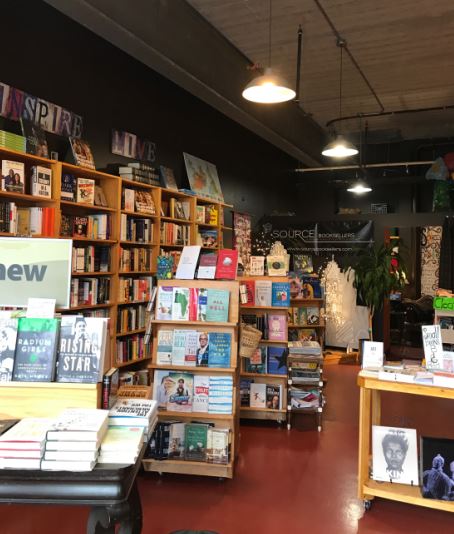 Aside from a small clearance cart, all of the store's book inventory consists of new books. Source Booksellers' non-book inventory includes magazines and newspapers, music, world maps, oils and incense, and a selection of Fair Trade chocolates and raw snacks. For events, the store hosts traditional author signings along with Saturday morning wellness classes featuring tai chi, yoga, qi gong and belly dancing, seasonal talks about the solstices and equinoxes, and community discussion groups. Jones and Turner also partner with community organizations for off-site events. While many of the store's events have a local or non-book focus, they are working harder to bring big authors to Detroit. Some recent, major draws have included Peter Moskowitz with How to Kill a City: Gentrification, Inequality, and the Fight for the Neighborhood and Kate Moore with The Radium Girls: The Dark Story of America's Shining Women.
"We just kind of asked, and followed up and followed up," reflected Turner on bringing in Moore. "It's a smaller market, but the more we can present an audience and show that there's interest, I think Detroit will be more on the map."
Source Booksellers opened its first bricks-and-mortar location in 2002, when Jones joined the Spiral Collective, a group of three other women- and African American-owned businesses that shared a space in Midtown Detroit on Cass Avenue. Jones made the move after retiring from her 40-year career with Detroit Public Schools and was able to devote more time to further developing the business. In 2013, Jones moved the store into a newly constructed building on the same street. Added Jones: "And here we are."
Looking ahead, Jones and Turner are gearing up for a 30th anniversary celebration next year, for which they hope to have some specialty items. And according to Turner, the idea of expanding is never far from their minds, whether that means a new location or adding some kind of mobile element to the store to allow them to sell books in more places.
"That's something we think about a lot," said Turner. "Our walls are full, our book carts and book trees are full, we need to fit more people in here." --Alex Mutter