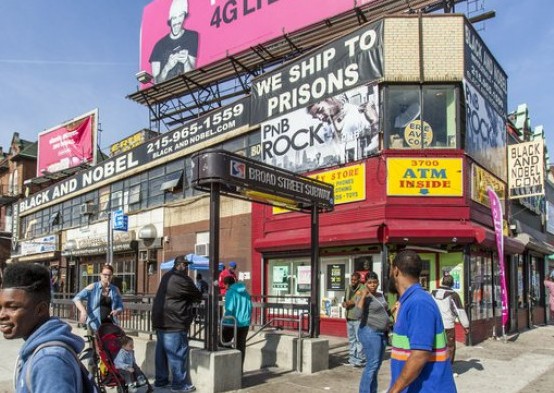 Black and Nobel, an African American bookstore in Philadelphia, Pa., has launched a GoFundMe campaign seeking to raise $250,000 to keep the store from closing and to expand the business. Funds will go toward paying overdue rent, possibly purchasing a new space, and buying a tour bus to allow Black and Nobel to run community outreach events in other neighborhoods and at schools, owner Hakim Hopkins told Philly.com.
"We're not raising funds just to keep these doors open," Hopkins said, adding that the idea to start a crowdfunding campaign came from the younger patrons who spend time at the store and view it as a community hub. "We want to go out and touch the rest of the world."
Though Black and Nobel's bricks-and-mortar location opened in 2009, the business is closer to 15 years old, with Hopkins initially selling books at a single vendor table. Today, the store sells books and merchandise and hosts community-focused lectures; runs open mic showcases for up-and-coming artists; ships books to prisons; and organizes charitable activities, including delivering clean water to people in Flint, Mich.
Since its launch on June 22, the campaign has raised more than $5,600. Unlike Indiegogo or Kickstarter campaigns, GoFundMe campaigns do not have deadlines or goal requirements.