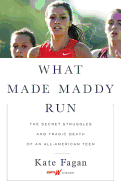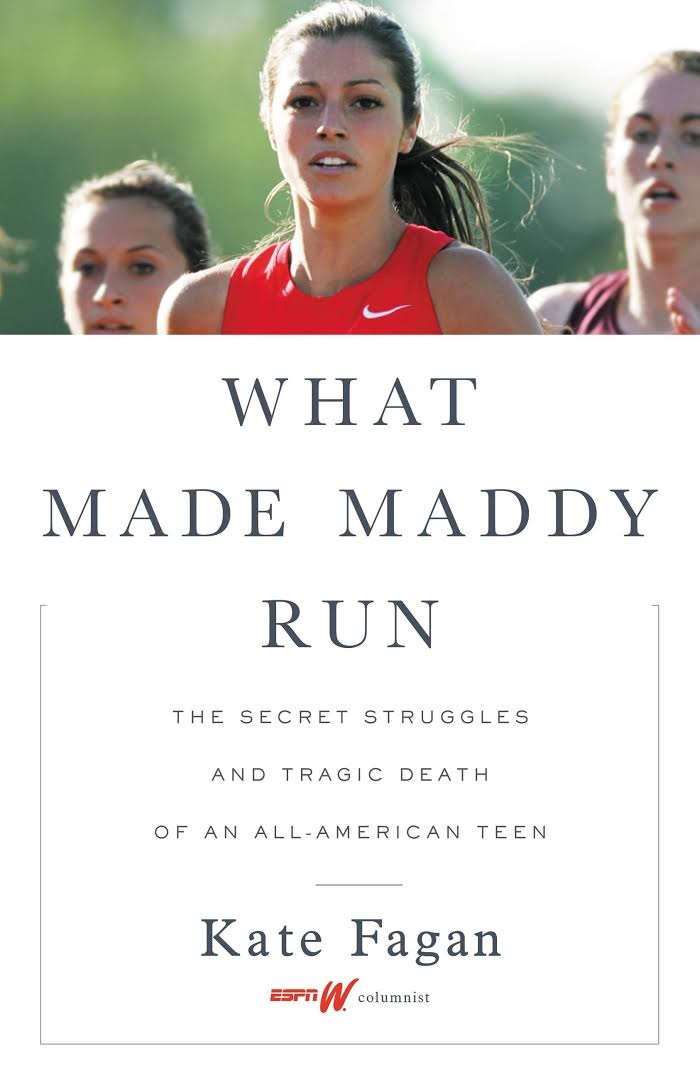 What began as "Split Image," a profile piece for ESPN by columnist and feature writer Kate Fagan (The Reappearing Act), swelled into a heartbreaking exploration of mental health in college sports during the era of social media. Madison Holleran was a 19-year-old freshman University of Pennsylvania track recruit whose depression resulted in her suicide in January of 2014. As she wrote about Maddy, Fagan heard from many others like her--young athletes struggling with depression or anxiety. Fagan cites the NCAA as saying, "suicide is the third-leading cause of death among student-athletes--behind accidents and cardiac causes." The overwhelming prevalence of mental health issues among these young people inspired Fagan to expand "Split Image" into What Made Maddy Run.

Fagan depicts the Maddy Holleran her friends and family knew, a smart, beautiful, talented, successful young woman. In high school she excelled at soccer and track, the latter being the sport that opened doors to an Ivy League college. She had many friends, was close with her family and eagerly anticipated going away to school. Through Maddy's text messages, personal writings and relationships with those around her, Fagan illustrates how college turned out to be the trigger for her depression. The strong confident athlete transformed into an overwhelmed, unhappy teenager who was crippled by her own expectations and felt she had no control over her life.

Entwined with Maddy's story is Fagan's: her own experience with anxiety and having a panic attack, the state of college athletic programs--Fagan played college basketball at Colorado University--her research and efforts to connect with other college-level competitors. With immense empathy, she shares insights particular to student athletes, but presents them in universally accessible language and connects with the non-athlete through vivid examples and metaphors:

"Picture every Hollywood sports movie, ever. One thing they all have in common: A montage of the lead character pushing through the pain, training to become the best. Our culture celebrates harder, faster, stronger. Vulnerability, it would seem, undermines that pursuit."

Coupled with the role of athletics and mental health is the looming presence of social media in the lives of these students. Fagan uses images collected from Maddy's Instagram account and text messages to illustrate the literal and figurative filters applied to her life, not unlike many of her generation. This distortion of reality exacerbates the underlying struggles of Maddy's battle with depression.

Maddy Holleran's story is tragic, but not rare. Fagan removes the filters her subject so carefully applied, and demonstrates with sensitivity and compassion the urgent need to understand and address a deadly problem. --Jen Forbus, freelancer

Shelf Talker: A 19-year-old Ivy League track recruit's suicide shook her school, her family and ESPN reporter Kate Fagan, who explores the young athlete's story.