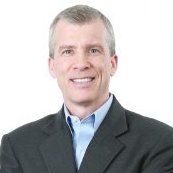 Carl Hauch
Carl Hauch has joined Barnes & Noble as v-p, stores, where, the company said, he will be responsible for "the entire retail store organization and profitable growth of the business, driving sales, training, developing talent and recruitment."
He formerly was COO at urgent care company CityMD, and earlier worked at Starbucks for 14 years, beginning as a store manager and rising eventually to CEO, managing director, of Starbucks Switzerland and Austria. He also held senior executive positions at Advance Auto Parts.
B&N CEO Demos Parneros called Hauch "an accomplished leader with a proven track record for driving results, and he is an important appointment as we position the company for future growth."
---
Len Riggio
In other B&N news, founder and chairman Len Riggio has been named Grand Marshal of the 73rd Columbus Day Parade, which will be held on Monday, October 9, in New York City and will have the theme "A Celebration of Italian-American Authors," a theme Riggio created. He is inviting Italian-American authors from across the country to march with him in the parade.

"Len Riggio's visionary role in the bookselling industry has made him one of the most respected business minds in America and a pillar of success in the Italian-American community," Columbus Citizens Foundation president Angelo Vivolo said. "But his phenomenal achievements in business are surpassed by his passion for giving back to those in need and his tireless commitment to making our communities and the world better places. It is those qualities that make Len an obvious choice as Grand Marshal of this very special event."

Riggio said, "I am honored and pleased to carry on this important tradition and join the ranks of distinguished Italian-Americans who have served in this role before me. At the same time, I am thrilled to use this opportunity to recognize the achievements of Italian-American writers and their enormous contributions to the literary fabric of America. This is a wonderful opportunity to showcase their talents and inspire others to follow in their footsteps. My family and I look forward to marching on Fifth Avenue with these great writers."