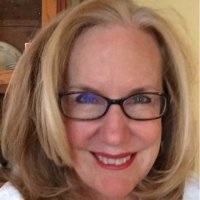 Jean Devine
Jean Devine, the new owner of Garcia Street Books in Santa Fe, N.M., "is banking that an old formula, encouraging customers to browse, will help the independent bookstore survive," the New Mexican reported.
With a goal of making the shop "a place the community loves," Devine, who recently purchased the store from former co-owners Rick Palmer and Adam Gates, said, "What keeps us alive are the people who live here, whether they're full time or part time."
A St. Louis native, she moved to Santa Fe three years ago and her "decision to purchase Garcia Street Books came out of a long-held desire to own a bookstore," the New Mexican wrote, adding that the new owner "is optimistic about the viability of an independent bookstore in Santa Fe because of the creative people who live in the city."
"One customer said, 'When I come in the bookstore, it inspires me,' " she noted. "You don't really have a relationship with an online ordering service."