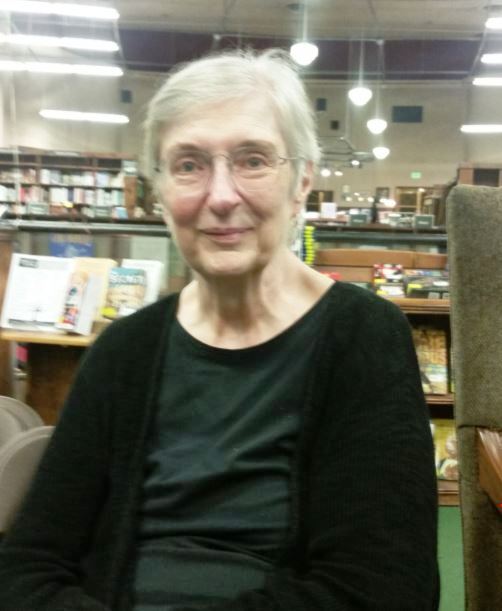 Joyce Meskis at her retirement party last evening.
Several hundred people gathered last night at the Tattered Cover in Denver to honor Joyce Meskis, the legendary bookseller and passionate defender of the freedom of expression who bought the tiny store in 1974 and built it into one of the most highly regarded indies in the country. Joyce officially retired on July 1; Len Vlahos and Kristen Gilligan are now the owners of the Tattered Cover.

The crowd included many former staff members (including employee #1, after Joyce herself), as well as current staff, booksellers from other stores around the country, reps, publishers, her family and others. Among the speakers were Colorado Governor John Hickenlooper, who sent a video greeting, and Jack Jensen, who recently retired as president of Chronicle Books and is now president of its owner, McEvoy Group.

Representing thousands of indie booksellers as well as current and former ABA staff and board members, ABA CEO Oren Teicher called Joyce "our leader, our mentor, our role model, our source of inspiration, and our friend."

He recalled that when he began his career in the book industry as a First Amendment and free expression advocate, he was told to get in touch with "a bookseller from Denver who set the standard for what free speech advocacy should be." He did so, and 30 years later, "I am still learning from Joyce Meskis.... No one--and I mean no one--has been a more powerful and effective advocate for free speech than Joyce--for bookstores, for the broader community here in Denver, and for the entire nation."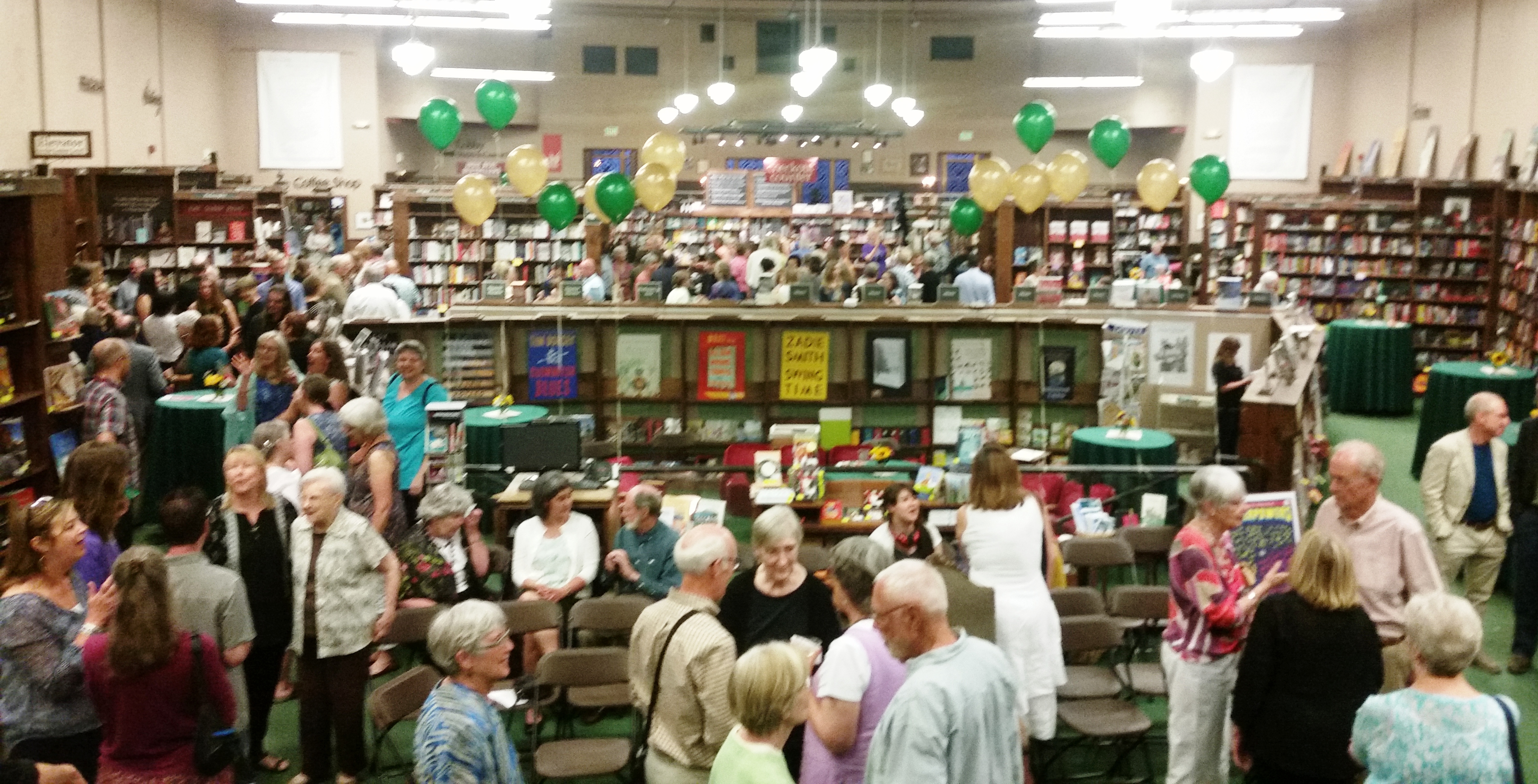 Teicher praised how, "from modest beginnings," Meskis built the Tattered Cover into "a cherished institution" and "helped invent 21st-century bookselling." The store, he continued, "has always been magic, bringing together readers, authors, and, most importantly the vast array of ideas represented by the books on these shelves." Generations of booksellers "will forever be in your debt for pioneering the modern indie bookstore and inspiring us all."

Teicher presented a gift: a copy of a speech by John Milton setting forth principles about free expression while, in 1644, he protested efforts in Parliament to restrict free speech. In an interview with Chris Finan, who earlier this month left the American Booksellers for Free Expression to become executive director of the National Coalition Against Censorship, Joyce had said her understanding of free speech and free expression had roots in Milton's writings.

We at Shelf Awareness are grateful for Joyce Meskis's devotion to the principles of free expression, for building such a marvelous bookstore, for her inspiring leadership at the ABA and other organizations, for her support of so many in the book world, and for her friendship.