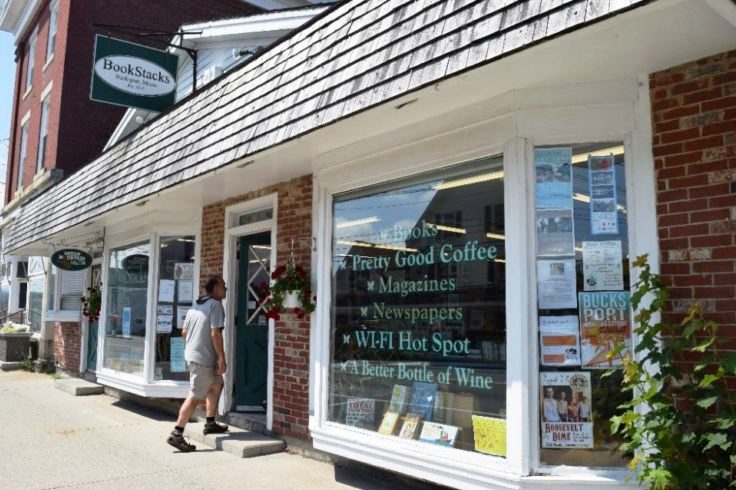 Congratulations to BookStacks, Bucksport, Maine, which is celebrating its 20th anniversary this year as a neighborhood institution that "has become a destination for locals and visitors to look for a new novel, to chat over coffee or to simply pet [owner Andy] Lacher's cat Leo," the Ellsworth American reported.
"I thought I would have been able to retire by now," said Lacher, whose shop features a window sign that says: "Books/ Pretty Good Coffee/ Magazines/ Newspapers/ Wi-Fi Hot Spot/ A Better Bottle of Wine." (The store began selling wine in 2013.)
Having survived chain and online competition for two decades, he observed: "To a really good, serious businessman, this would say 'Get out! This doesn't make sense, you're losing money, Andy.' But I'm not a good, smart businessman."
Despite his modesty, Lacher purchased the building BookStacks inhabits in May and is optimistic about the future: "It's obvious to me this summer's going to be our best summer ever. As Bucksport takes off, as the tide rises, so will I.... I want it to continue. I truly want this to continue."