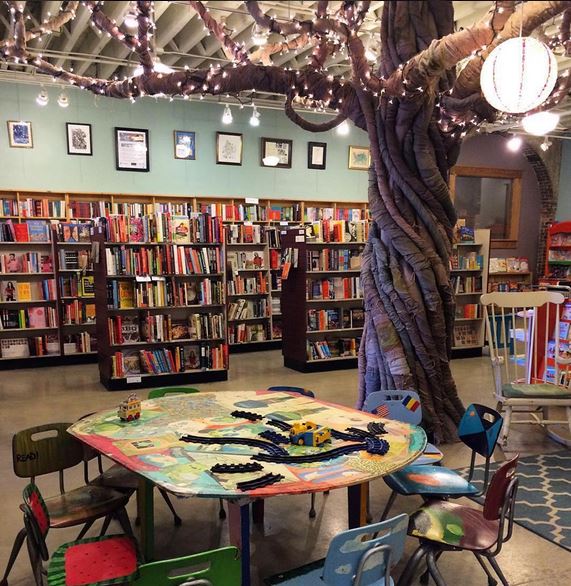 Describing Indigo Bridge Books in Lincoln, Neb., as "the eclectic, independent bookshop with a purpose," the Journal Star wrote that the business "invites you in to linger and relax in the company of a diverse selection of books and a cup of tea, or gather for conversation with friends old and new. It's an experience to savor and repeat as often as possible.... All books at Indigo Bridge have been hand-selected by staff, with each staff member taking responsibility for a section. "
"That's one of the things setting us apart from the big box bookstores," said Aja Martin, who has been at Indigo Bridge since it opened in 2008, first as a bookseller and then manager. "They have a lot more things, but we have some highly curated, important things. I hate to sound cheesy, but it also creates buy-in for the staff. This is their section. They're proud of it. They keep it tidy. They write shelf-talkers so people know what books they're excited about."
The Journal Star noted that "over the years, Indigo Bridge hasn't figured out what it wants to be, 'but I think we're proud of that,' said Martin. 'We do stand for specific principles, but we want to be responsive to the community, and our community is changing--sometimes slowly, sometimes rapidly.' "