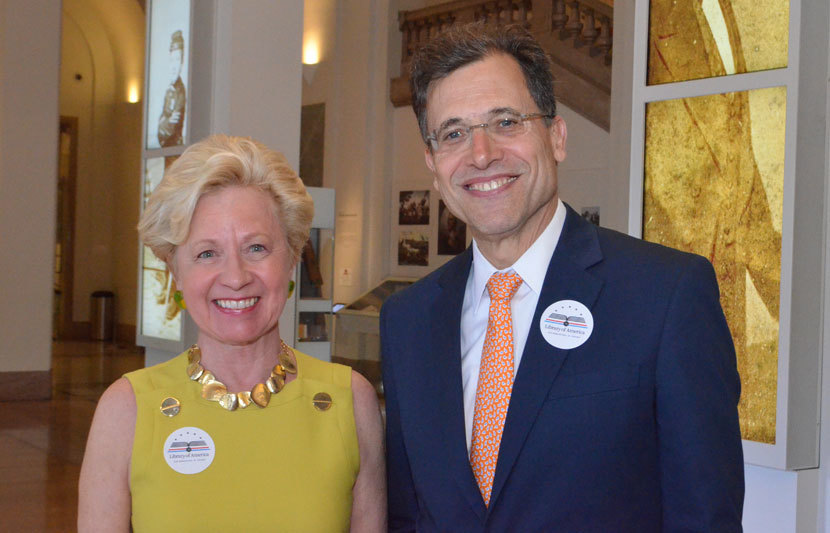 Library of America president Cheryl Hurley and publisher Max Rudin (photo: Star Black)
Library of America president Cheryl Hurley is retiring at the end of this year and will be succeeded by publisher Max Rudin. Hurley was among the nonprofit's founders 35 years ago and its first employee. She will serve as an adviser after her retirement.
Elizabeth W. Smith, chair of LOA's board of trustees, said Hurley "has established an extraordinary legacy of leadership and passionate commitment. Her imagination and style have been instrumental in making Library of America one of the nation's most vital and well-respected cultural institutions. There is no one better positioned to build on this legacy than Max Rudin, whose creative vision and long record of accomplishment have been at the heart of Library of America's reputation for quality and innovation."
In other staff changes, Daniel Baker, currently v-p and CFO, will become COO. Editor-in-chief Geoffrey O'Brien is also retiring at the end of 2017, but will continue as consulting editor. LOA is launching a search for a new editorial director.
LOA noted that the company "has had unusual continuity in its personnel: Mr. O'Brien joined the organization in 1992, Mr. Baker in 1990, and Mr. Rudin in 1980." Other key staff with expanded responsibilities include Brian McCarthy, associate publisher; Caroline Horn, director of institutional advancement; and contributing editor James Gibbons.