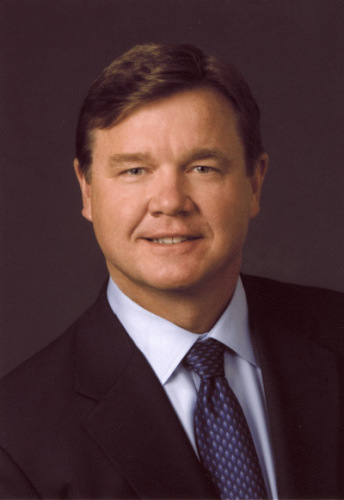 Michael Huseby
Max J. Roberts will retire from his position as CEO of Barnes & Noble Education, Inc., effective September 19, and he will not stand for re-election to the board of directors. The board has appointed Michael Huseby to succeed Roberts as CEO and also to serve as chairman of the board, after having served as executive chairman since 2015.

Over his 21-year career with Barnes & Noble College, as president for 18 years and CEO for the past three years, Roberts's accomplishments "centered on collaborating with campus partners to transform bookstores into strategic assets for educational institutions," the company said, adding: "Under his leadership during this period, Barnes & Noble College enjoyed steady growth in its core business. In the coming months, Mr. Roberts will work with Mr. Huseby to transition his CEO responsibilities."
Huseby has more than 20 years of financial and executive experience. He held senior executive positions at Barnes & Noble, Inc., including a stint as CEO from January 2014 until August 2015, when BNED completed its legal and structural separation from Barnes & Noble, Inc. Huseby also worked for Cablevision Systems Corporation, Charter Communications and AT&T Broadband.
"It has been an absolute privilege to work with the most dedicated and astute group of professionals to support our partner universities in guiding students across the country to success in the classroom and beyond," Roberts said. "My time with Barnes & Noble College and Barnes & Noble Education has been the most rewarding experience of my professional life, and I could not be more confident about the future of Barnes & Noble Education."
Huseby commented: "On behalf of the entire board, I want to thank Max for his many contributions, including having led the Company management team the past two years following BNED's spin-off from Barnes & Noble, Inc. Max has been a focused and dedicated leader who is completely devoted to our mission and people. We wish him the very best in his well-deserved retirement."
Vice Admiral John R. Ryan, lead independent director, said the company and board "have benefited under Mike's stewardship as executive chairman, and we are pleased to appoint him as CEO. His leadership skills and strategic vision will be crucial assets as we continue to navigate the dynamic educational services market. It is an exciting time in the company's history and we look forward to working with Mike and the strong management team in place at BNED to execute upon the company's strategy."