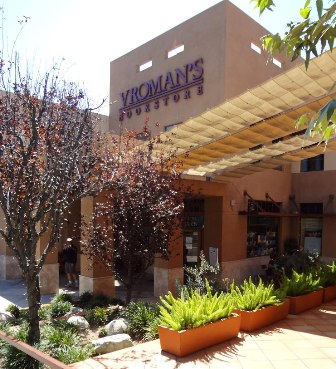 Vroman's Bookstore, Pasadena, Calif., was cited as one of many "small, independent book and record sellers that populate downtowns in areas like Pasadena and Whittier... reporting a resurgence of interest," the Star-News reported.
Noting that the last four years have seen the bookshop's best sales performance ever, Vroman's president and CEO Allison Hill said the boom reflects a "renaissance for indie bookstores.... I think our world is just spinning so fast now because of globalization and digital and the Internet and people are looking for ways to ground themselves."
Whether the draw is print books that readers can touch or the lifting of a needle on a record player and reading liner notes from an album, Hill said, "All of these moments, I think, allow people to pause and be present and connect with our world in a deeper, more meaningful way than a click-click algorithm."