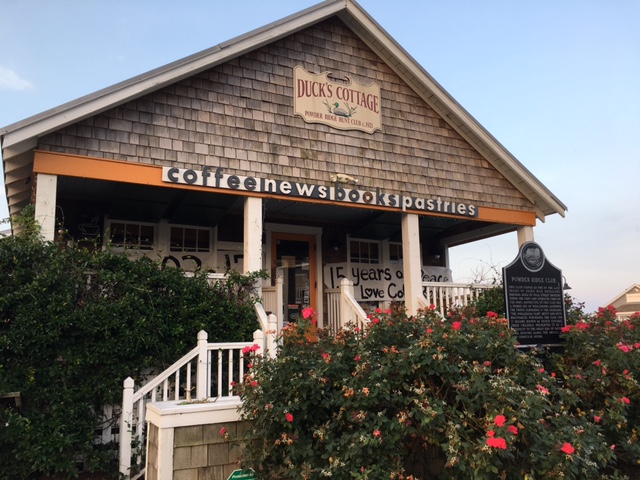 Congratulations to Duck's Cottage Coffee & Books, Duck, N.C., which celebrated its 15th anniversary last Saturday. Founded by John Power and Allen Lehew, Duck's Cottage is open year-round, serving both the Outer Banks community and the sizable summer vacation population. The store is now wholly owned by Lehew, who oversees the coffee side of the operation, while the bookstore side of things is run by Jamie Anderson.
The bookstore section provides a selection of fiction, nonfiction, Outer Banks-oriented titles and more. Its café offers coffee from an artisanal roaster along with baked goods, and local and metropolitan newspapers.
Duck's Cottage has had six straight years of growth in sales, and this year, that trend continues, the store said.