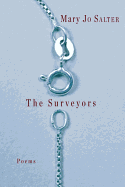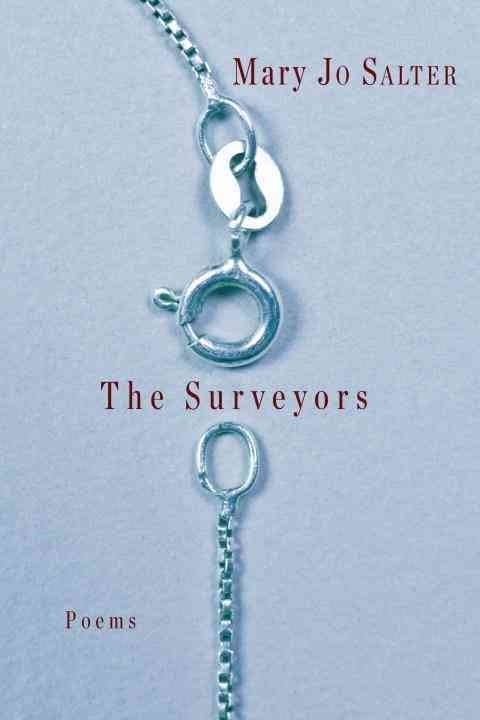 The most surprising thing about Mary Jo Salter's poetry collection The Surveyors is how fun and charming it is, though not without a degree of profundity. To say Salter is an experienced poet is an understatement. Not only has she authored several poetry collections, such as Nothing by Design, but she's also served as poetry editor for the New Republic and co-editor of The Norton Anthology of Poetry. In The Surveyors, she showcases her impeccable form, her lines as tight and sharp as rapiers, yet her tone always playful.

It's a tone she sets right away in "Yield," the first poem: "and more letters wanting/ to play came to me/ alone to untangle." Such play is evident throughout the collection's four sections. It surfaces in Salter's ironically euphonic portraits of salty characters. In "The Profane Piano Tuner," for example, terse, pleasantly rhyming lines reveal the tale of a piano tuner who verbally abuses the speaker of the poem's piano while tuning it precisely: "Hour after hour he'd swear/ You filthy whore, Oh don't you dare." The piano tuner's profanity becomes enough of a problem that the speaker must let him go, but in her own musing fashion, Salter ends the poem with an ironic twist in which the speaker's young daughter sits down at the devilishly tuned piano "and played a Chopin prelude like an angel."

Salter constantly displays a lively mix of wit and imagination, approaching subjects with the healthy skepticism of a contrarian. But she neither gives herself over to the militancy of iconoclasm nor produces pure frivolity. Rather she creates neutral space in which the poet and the subject interact in marvelous ways. For all its humor, The Surveyors provides more than one instance of genuine awe. In "Aloe," a broken spear of an aloe plant exhibits "a low, but unbowed beauty/ in its handicap." In "An Afghan Carpet"--one of many meditations on a work of art--the poem ends ominously with "the terrible, low/ warble of warplanes," as if the production of art and the realities of history could never be separated. In the collection's namesake entry--really a series of 12 sonnets--Salter movingly conjures the "sweet things I must remember I've enjoyed" as she contemplates a poem a friend believes she wrote but actually never wrote.

Smart, quirky and offbeat, yet finding truth and beauty in uncommon places, The Surveyors is a poetry collection to cherish. --Scott Neuffer, writer, poet, editor of trampset

Shelf Talker: Poet Mary Jo Salter addresses both the quotidian and the profound with versatile humor and voice in this wide-ranging collection.