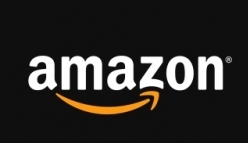 In the second quarter ended June 30, net sales at Amazon rose 24.8%, to $38 billion, while net income fell 77%, to $179 million.

Business analysts noted that while sales growth was impressive, net income was below expectations. As the Wall Street Journal put it, "Amazon's ever-increasing clout is accompanied by a new phase of heightened investment, after several quarters of spending discipline. The retailer is plowing profits back into product development, warehouse building and delivery infrastructure, as well as overseas expansion and video content. Amazon, which keeps promising ever shorter delivery times, is under pressure to contain shipping costs, which rose 36% to $4.57 billion in the second quarter from a year earlier."

The disappointing results led to a drop in Amazon stock in after-hours trading, which had an unusual effect on founder Jeff Bezos. When the company's stock hit a record high in the morning, before quarterly results were announced, Bezos's net worth reached $90.6 billion, pushing him ahead of Microsoft founder Bill Gates as the world's richest person. But with the drop in share price after the earnings announcement, Bezos became the second least-poor person in the world again.