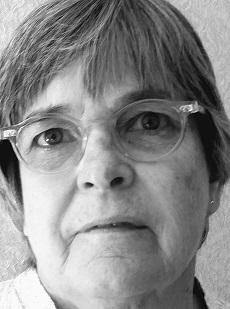 Linda Cannon
Congratulations to Linda Cannon, co-owner of rep group Parson Weems, who has won the inaugural Kristin Keith Sales Rep of the Year award, sponsored by the New Atlantic Independent Booksellers Association. (Founded in 1987, the award used to be known as the William Helmuth Sales Rep of the Year award, but was renamed earlier this year to honor the beloved Norton rep who died on January 4 and who won the Helmuth award in 2013.)
"I was stunned, thrilled, honored and humbled when I got the call from Todd Dickson telling me I was to be given this award," Cannon said. "My second thought was I wish Kristen was still with us. She was an amazing rep and friend, receiving this in her honor is high praise indeed."
Cannon became a partner of Parson Weems in 2005 and a co-owner in 2014. Earlier she had been a bookseller, commission rep and house rep for 18 years, before taking a break from publishing to be a marketing manager for a software company and operations manager of an Internet startup.
"Working with NAIBA and the amazing and passionate booksellers in the mid-Atlantic has been as fun and rewarding as anything I have done in my decades as a bookseller," she added. "Through the good times and bad, we persist. Thank you to one and all for your hard work and support and, for this fabulous award. I'm feeling fine on Cloud 9."
She will officially receive the award at the NAIBA Awards Banquet on Saturday, October 7, in Cherry Hill, N.J.