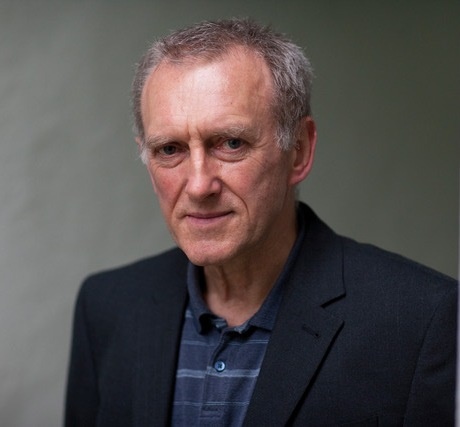 photo: Angus Bremner
James Kelman was shortlisted for the Booker Prize in 1989 for his novel A Disaffection, which won the James Tait Black Memorial Prize for Fiction. He went on to win the Booker Prize five years later with How Late It Was, How Late, before being shortlisted for the Man Booker International Prize in 2009 and 2011. He has taught at the University of Texas, Austin, and at San José State University in California. Kelman was born in Glasgow, Scotland, where he lives. His novel Dirt Road is published by Catapult (July 11, 2017).

On your nightstand now:

Collected Stories by Isaac Babel; Some of Us Did Not Die: New and Selected Essays by June Jordan; Collected Shorter Prose 1945-1980 by Samuel Beckett; Dreams of Freedom: A Ricardo Flores Magon Reader, edited by Chaz Bufe and Mitchell Cowen Verter; Hystopia by David Means; and Kingdom's End and Other Stories by Saadat Hasan Manto.

Favorite book when you were a child:

I'll name two by R.M. Ballantyne: Martin Rattler and The Coral Island. The heroes in these books were upper-class English boys, a world away from my life in Scotland. Nevertheless it was quite special to open the pages and enter into those wild adventures in South America, hunting to survive and diving in deep-sea lagoons. I later discovered R.L.S. Stevenson, and later still Mark Twain. But Ballantyne was a great writer for young folk. He joined the Hudson's Bay Company at the age of 16 and worked with them a few years. (I applied for a job there myself at the age of 17 but I didn't get it.)

Your top five authors:

More like top five hundred. I shall stick to the USA and short-story writers: K.A. Porter, Willa Cather, Zora Neale Hurston, Kate Chopin, Flannery O'Connor, Gertrude Stein, Meridel le Sueur, Mary Gray Hughes, Tillie Olsen. The short-story writing tradition is so very strong in the USA and women are to the fore. I find outsiders of more interest from a writer's perspective. The stronger the writer the greater the challenge, and subversion, of dominant linguistic authority which is male: the heterosexual W.A.S.P. variety. Here we have the so-called "God-voice." This purports to be an objective, unbiased third-party narrative but is instead saturated with value. "The graceful young Princess smiled wanly when the handsome young Lord appeared; lurking in the shadows the dull servant girl sniggered...."

Book you've faked reading:

Eh... I'd rather not say.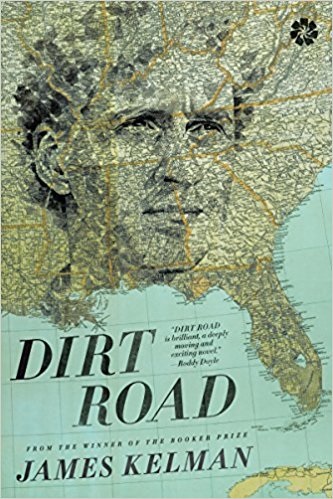 Book you're an evangelist for:

I'll add a few males to those mentioned above and stick to the USA; the short stories of Ralph Ellison, Erskine Caldwell, John Edgar Wideman, Isaac Bashevis Singer, Fielding Dawson, Hubert Selby, Nelson Algren, William Saroyan and Donald Barthelme, among others.

Book you've bought for the cover:

The Marquise of O by Heinrich von Kleist. Actually I did not buy this one. I borrowed a hardback copy of the book from a friend around 40 years ago. The cover split off and I kept the front, glued it to cardboard and tacked it on the wall. There is no graphic other than the title in a large Gothic typeface, with the author's name below in smaller type, on a dark red and black background. It is beautiful.

Book you hid from your parents:

Lady Chatterley's Lover by D.H. Lawrence. I bought it back in 1960 to see what all the fuss was about. I was 14 years old at the time. I found the sex quite exciting in a way, interesting but kind of daft. The way in which Lawrence rendered the speech of the servants, the working class, I found dafter, and irritating. My mother discovered the book and burned it. I was angry. I had bought the book with my own money, earned from my own job as a paperboy.

Book that changed your life:

I doubt that any book has changed my life. But without books I wouldn't have a life.

Favorite line from a book:

"Someone must have been telling lies about Joseph K...." The opening line in Willa Muir's translation of The Trial by Franz Kafka.

Five books you'll never part with:

10,000 r.p.m. and diggin it, yeah! by William Wantling (inscribed, Second Aeon Publications, 1973). Wantling was a great poet who created great art out of the most difficult circumstances.

Jack Ruby and the Origins of the Avant-Garde in Dallas by Robert Trammell (Barnburner Press, 1987). Bob was the guardian of literary art in Texas; he annoyed the literati there by insisting that the best Texan writers were songwriters. There was nothing they could do about it. He hailed from an old-style Texan family, asked for nothing and gave everything.

Eloquent Dissent: The Writings of James Sledd, edited by Richard D. Freed (Boynton/Cook Publishers, 1996). James Sledd from Georgia, who might have been found in that old hardline right-wing tradition. Not Jim Sledd. A man of decency and great integrity. He resigned his professorship on principle, continued to produce strong work on language, and remained a thorn in the flesh of the reactionary academic establishment into his 80s.

Ris a' Bhruthaich: The Criticism and Prose Writings of Somhairle Mac Gill-eain (inscribed, Acair, 1985). In Scotland, Somhairle Mac Gill-eain (Sorley Maclean) was a hero. Poet and tradition bearer, he fought for years for the validity of Gaidhlig, his own language and the right of children to be educated in it. My grandmother was the last Gaidhlig speaker in my family.

Poems by Tom Leonard (O'Brien Press, 1973). Tom is another who has never walked the easy road. His work (poetry and criticism) is first rate. He continues to irritate the British literary establishment and elsewhere continues to influence young writers.

Shopping Cart Soldiers by John Mulligan (inscribed manuscript). John died around 10 years ago, just at the point his first novel appeared in print. Like so many Vietnam vets, John came through hell with the demons of post-traumatic stress. He spent years on the streets mainly around the West Coast. He managed to bring himself out of that, wrote his work and got his life back on track. He also became a spokesperson on behalf of fellow vets. He was younger than me, and it was a horrible tragedy that he died in a road accident. I was lucky to know him.

Book you most want to read again for the first time:

Great Stories of All Nations, collected and edited by Maxim Lieber and Blanche C. Williams.

Popular Tales of the West Highlands, Orally Collected, with a translation by John Francis Campbell, in four volumes.

The Democratic Intellect: Scotland and Her Universities in the Nineteenth Century by George Davie.