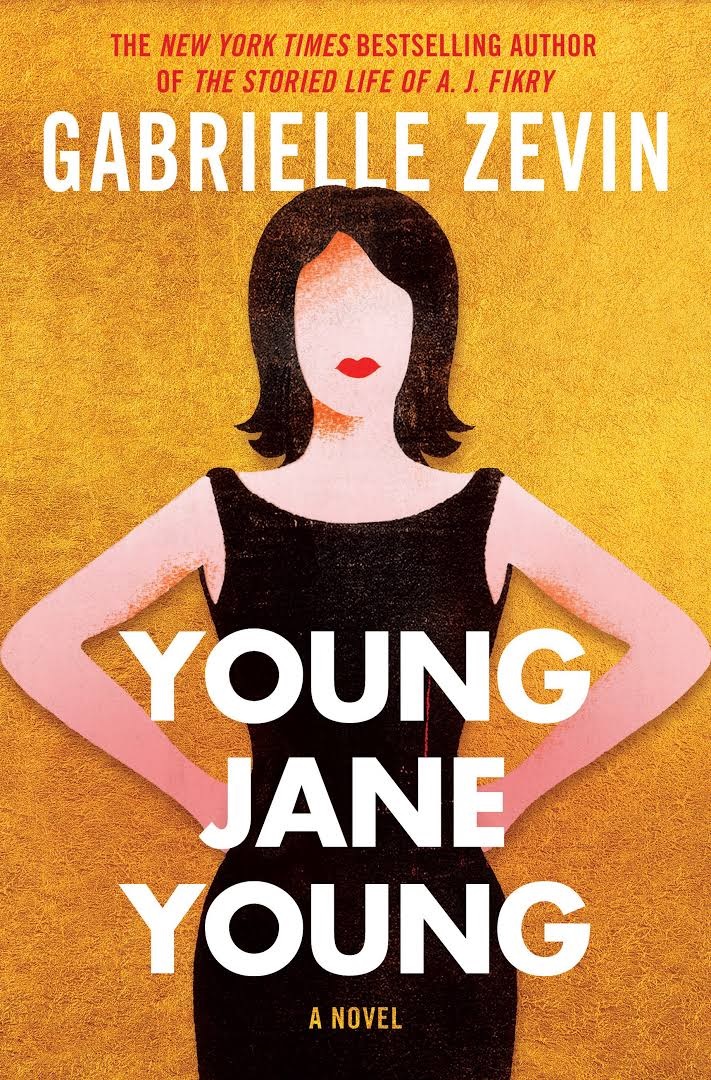 In her YA novel, All These Things I've Done, Gabrielle Zevin (The Storied Life of A.J. Fikry) wrote, "lies can sound awfully pretty when a girl is in love with the person telling them." The pretty lies on which Young Jane Young turn are some of the oldest told by men. They don't love their wives, they'll divorce when the timing's right, ad nauseum. In Zevin's fourth adult novel, more than queasiness abounds when congressional intern Aviva Grossman's affair with her boss, a popular Florida politician, comes to light. Floridians are disgusted; Aviva is slut-shamed; the congressman, loyal wife Embeth by his side, is fine.

Aviva's mother, Rachel, outlines that story in the first of five sections. When her daughter told her that she was in love, Rachel sensed there was more to it than "He's handsome. He's Jewish. I don't want to say too much." After the affair blew open and Aviva became a punch line, Rachel tried to help: "Well, you could apply to law school. Plenty of people from dubious backgrounds go to law school." But Aviva moved away with no forwarding address. Rachel believes she has a grandchild--Aviva calls once or twice a year--but doesn't know for sure.

Fifteen years after "Avivagate," Jane Young weighs in. She's an event planner in Allison Springs, Maine, with a precocious eight-year-old daughter, Ruby. A few years after planning the wedding of Franny Lincoln and Wes West ("I often ended up hating the groom, but not usually so fast."), she hears that the despised West may run for mayor, and decides to challenge him.

Ruby, 13 years old by now, chimes in with the third section, during the political race. She is charmingly quirky, overly fond of quotation marks and puns (if she had a pet, she'd name it Peeves, so she could say, "This is my pet, Peeves"). During a mayoral debate, a penny drops for her and she Googles "Aviva Grossman." Deciding the congressman is her father and despising her mother for her lies, she sets off for Miami to see him. Now Embeth Levin takes over the narrative. How she and Ruby meet, and the result, is one of the sweetest segments of the novel.

Aviva's part comes last. It's cleverly written as a Choose Your Own Adventure story--"If you continue to see him, turn to page 86." "If you tell him it's over, turn to page 150."--and relates her affair. "You have always felt lumbering, misshapen, and bulky. He looks at you like you're butter and he's a hot knife." She thinks of herself as a younger, more political Carrie Bradshaw.

Young Jane Young is a witty and wise story of three generations of women; in particular, Rachel and Ruby are often laugh-out-loud funny, while Jane/Aviva and Embeth have a wryer take on their circumstances. Strong and brave, transformed by scandal, they make their way in an often hostile world. In a dream, Jane asks Aviva how she survived. Aviva replies, "I refused to be shamed." --Marilyn Dahl

Shelf Talker: After a scandalous affair with a congressman, Aviva Grossman leaves Florida and changes her name and her life. But the past is always lurking.