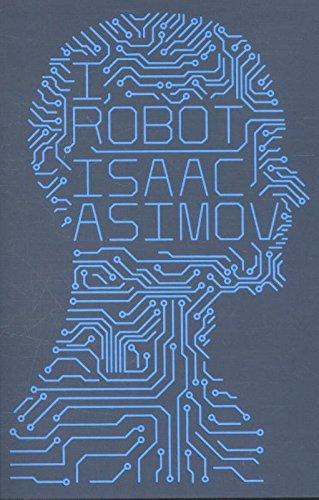 I read that a Wisconsin technology company is offering employees "rice-sized" microchip implants between the thumb and forefinger "that can be used to scan into the building and purchase food at work," according to USA Today. "Whether or not to get a chip is up to the employee to decide." Would you?
This was just one of several articles I read in July that have prompted me to consider (not "imagine," because we're well beyond sci-fi here) the orientation of frontline indie booksellers in a tech-obsessed business world. This is not about e-books, which are so early 21st century. Despite all the essential technological advances that have made indie bookstores more efficient and profitable, the relationship status between frontline booksellers and the future of retail is still... complicated.
This is particularly true at the "last three feet" of the process, the precious seconds when a book finally crosses the unfathomable gap between sellers and consumers, creators and readers. That crucial moment remains unplugged, defying algorithms--just one human talking to another about a book.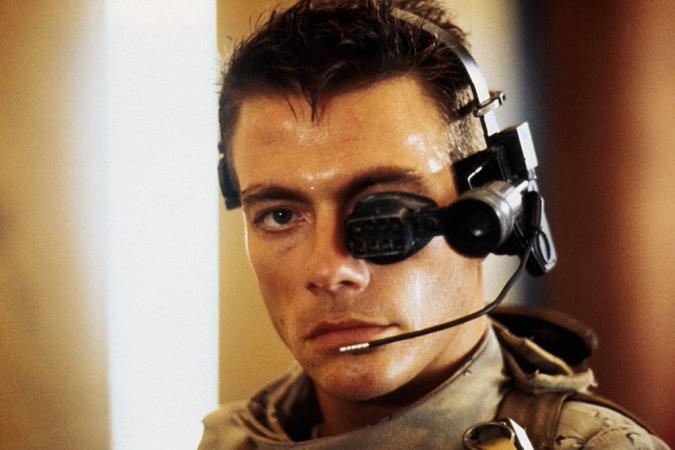 So where do microchip implants fit in that exchange? What if the chips were connected directly to a bookstore's POS and inventory management systems? A frontline cyborgian bookseller of the near future could process credit card purchases with a properly microchipped index finger by just tapping fingertips with the customer. Even cyborgian booksellers are people.
I read that in the late 19th century, people didn't like waiters. To remedy the situation, vending machine inventor Max Sielaff teamed up with a candy company to open the first Automat in 1896. Atlas Obscura explained the basic concept: "The walls inside each store were lined with a series of small windows, each of which contained an item of food. Customers inserted a coin, and the window unlocked, allowing them to pull out a meal. There were no waiters, no tips, and food came fast."
Are you imagining a 19th-century version of an Amazon bricks-and-mortar bookshop? Go ahead, but like Amazon Books, Automats "were anything but automatic.... In New York, thousands of Automat employees prepared meals in a secret kitchen, then slipped them on to a 'rotating pivot'... Yet customers were so enthralled by the idea of an automatic restaurant that they often failed to understand that these 'waiterless' eateries were staffed by waiters in all but name."
I read on the Institute for Local Self-Reliance's blog that the United Food & Commercial Workers International Union is criticizing Amazon's $13.7 billion deal to buy Whole Foods Market, "saying that the deal could hurt customers and workers and lead to significant automation of jobs." Amazon... declined to comment.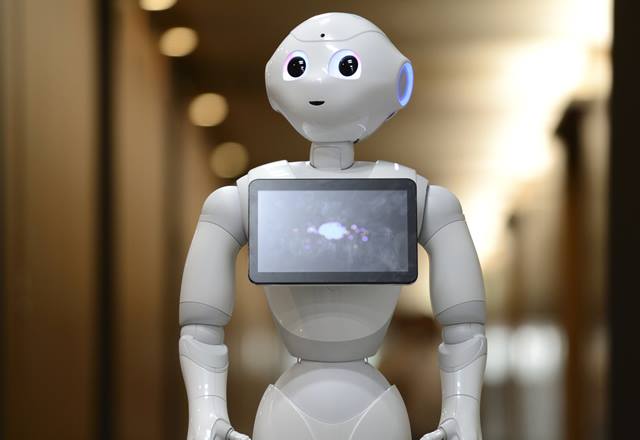 Softbank's Pepper, "a revolutionary tool that enhances your customers' experience."
I read a New York Times piece about Amazon Prime Day, that nascent CyberBlackFriday-in-July tribute to greed, in which John Hermann observed that he "didn't lay eyes on a single Amazon employee during Prime Day, except for the home-shopping-marathon talent, leaving the onus on me to wonder what was going on behind the scenes. Aside from the 'origin scan' on my track-your-shipment page, I won't know a thing about where my package came from, or be reminded of how it got to me.... Amazon need not bother to tell a story; in fact, its goal is to reduce the retail story to a single button, an instant, an unprecedentedly complex process taken for granted."
I read a Forbes magazine take on Prime Day that suggested going to the store or the mall has become "a discretionary diversion undertaken primarily when people want a shopping experience, as opposed to a buying experience, in which online often proves to be the best option.... For just about every product category, Americans simply don't need to go to the store in order to shop, so going to the store becomes the experience."
I read that Amazon is hiring people "to #Work From Home as #Customer Service Associates through the company's Virtual Contact Center. The job requires employees to answer customers' questions by phone or when they contact #Amazon through its website. Amazon will pay to train applicants so they will know what to say when shoppers need assistance." One of the primary qualifications "is for people to be able to have pleasant conversations on the telephone and know how to use a computer."
Wait, doesn't Alexa already do that? Pay no attention to the men and women behind the curtain.
I read that 98% of all retailers have fewer than 100 employees, according to the National Retail Foundation: "With a smaller workforce, every employee has an outsized impact on business results, and can therefore be a persistent challenge."
In the world of independent bookselling, we already know about individual booksellers' "outsized impact on business" because it's people--whether visible or behind the scenes--who are still making our retail news. They're the ones who are telling stories, having conversations, and creating experiences for readers at the last three feet. At least that's what I've read.