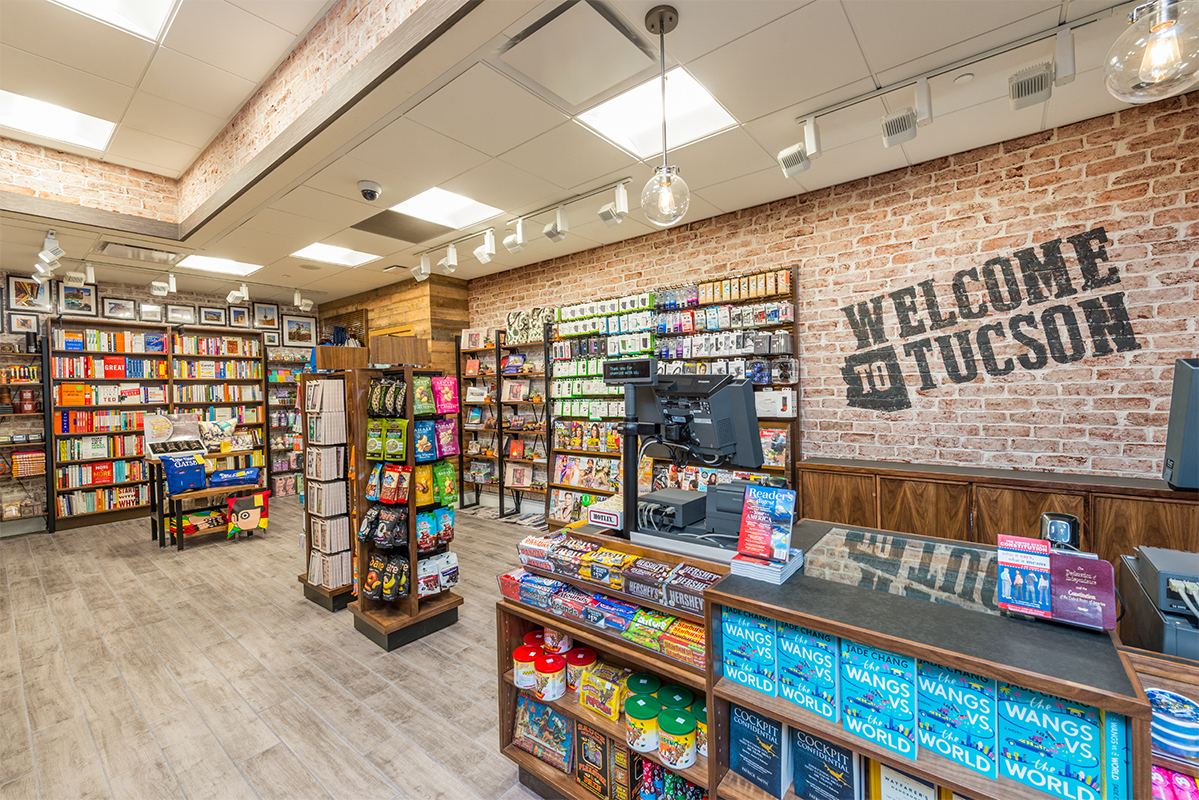 Hudson Group, which operates a host of travel retail stores including Hudson News and Hudson Booksellers, has opened its second Ink by Hudson bookstore, in Tucson International Airport in Tucson, Ariz. Ink by Hudson, which launched last year at Dallas Love Field International Airport in Dallas, Tex., features a "contemporary style and indie-inspired design and ethos," with a book inventory made up of bestsellers, small press titles, classics, prizewinners and books by local authors or with a local focus. The stores also carry toys, stationery, clothing, artwork and assorted travel items. The Tucson International store is 1,000 square feet and features a "Tucson-inspired" design that includes weathered wooden beams and imagery of the Southwest. The Tucson Festival of Books, the third-largest book festival in the U.S., is also incorporated in the design.
The creation of Ink by Hudson stores was spurred on in part by both the "print revival" and leveling-off of e-book sales over the past few years as well as the resurgence of independent bookstores, Hudson said. Other Ink by Hudson stores are slated to open later in 2017 and beyond.
"Ink by Hudson represents the latest evolution of the Hudson Group's flagship bookselling brand, Hudson Booksellers, which continues to indicate strong customer demand for books and bookstores in the airport environment for over 25-plus years," the company said.
Hudson Group operates more than 950 stores in 83 airports, train stations and other transportation hubs in the U.S. and Canada. The group is a subsidiary of Dufry AG, the travel retailer with headquarters in Basel, Switzerland.