With summer kicking into high gear, Shelf Awareness has asked independent bookstores from around the country about their most popular sidelines: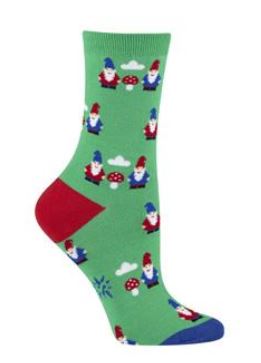 "Socks continue to be one of our strongest sellers--it doesn't seem like we can have a sock that does poorly," reported Alison Keyes, head gifts and stationery buyer for Vroman's Bookstore in Pasadena, Calif. Though the store's "bread and butter" sidelines continue to be tote bags, scarves, candles, cards and journals, Keyes has seen socks and enamel pins become extremely popular recently, with the latter in particular taking off in the last six months. Other sidelines that have continued to do well include Pusheen plush stuffed toys, infographic posters made by Pop Chart Lab and insulated water bottles from S'well and Corkcicle.
Keyes said she believes socks continue to be so popular because there is something for everyone, from knee-high socks for teenagers to dress socks for adults, and a price point of around $10 makes them a good gift addition to go along with a card or a book. At present, Keyes has three small sock sections, each featuring a different vendor, around the store. And while enamel pins began to rise in popularity last year, within the last six months many different vendors who "didn't get into them before" are now offering enamel pins.
"Socks continue to surprise me," Keyes added. "When I thought it was going to phase off, we brought in a second line. There's breadth in that market and room in that market. I think for enamel pins we're seeing the same thing."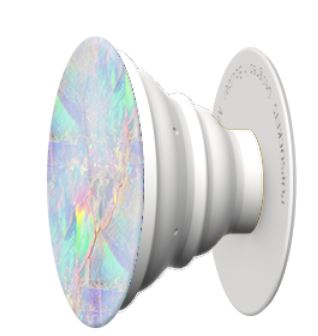 At Innisfree Bookshop in Meredith, N.H., manager Beverly Newton had never carried Popsockets phone grips or fidget spinners before this summer. Initially reluctant to carry fidget spinners due to their apparent saturation of the market and the almost-overwhelming number of vendors selling them, Newton eventually placed a small opening order. She was pleasantly surprised to find that they sold well and have continued to do so after subsequent reorders. For Popsockets, Newton also tested the waters with a small opening order, and those have continued to move.
"They're standard in the field, but not standard for us," Newton said of Popsockets and fidget spinners. "One concern about picking up a product like that is they're everywhere."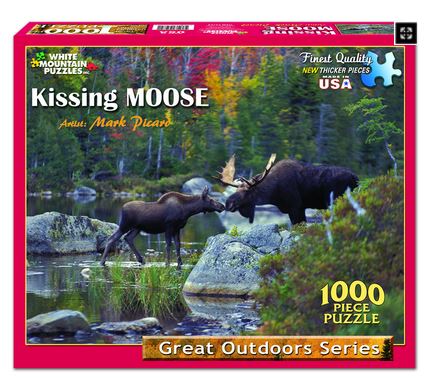 Along with a variety of greeting cards from 35-40 vendors, some of Innisfree Bookshop's perennial sidelines include jigsaw puzzles, Lego and Laser Peg construction sets, and plush toys of moose, bear and loons, animals iconic to that region of New Hampshire. Many of the store's bestselling jigsaw puzzles come from White Mountain Puzzles, a puzzle company in New Hampshire, and feature scenes and images from the region.
"We're never out of moose, bear and loon year-round, not just in summer," remarked Newton. She added that White Mountain Puzzles were particularly popular with summer visitors and tourists. "A lot of what they do is what you'd look out the window and see."
Carmichael's Bookstore has three locations in Louisville, Ky.: the original store on Bardstown Road, a second store on Frankfort Avenue, and a Carmichael's Kids children's store that opened in 2014. According to manager and buyer Kelly Estep, the two general-interest stores carry a smaller selection of book-related sidelines while the children's branch offers significantly more nonbook items. At the former two stores, enamel pins have been a recent addition that have done very well, while at the children's store, Estep has been virtually unable to keep Crazy Aaron's Thinking Putty in stock over the last six months.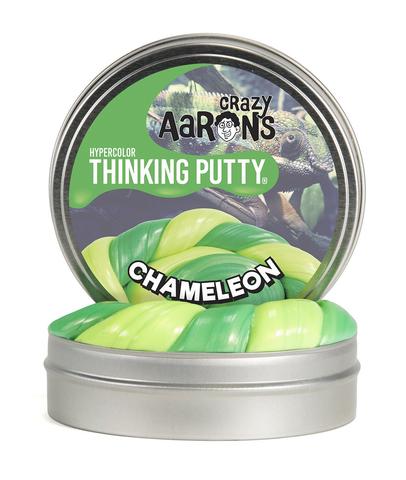 "Part of that was a little bit of a supply problem on their end," said Estep, "but it's experienced some incredible growth in the past year. I can't believe how much of that we sell."
Other recent successes at Carmichael's Kids have been Tenzi, a simple, fast dice game that was a hit with the store's staff, and Plus-Plus puzzle sets. Things like magic trick sets and spy glasses are perennially popular there, as are Out of Print socks, which have yet to make it to the other Carmichael's stores. Out of Print onesies have been such a hit that Estep is going to bring in a wider variety of onesies. At the two adult stores, meanwhile, cards are a staple of the business, as are Le Pen pens, Blackwing pencils, Paperblanks journals and Pomegranate jigsaw puzzles.
Estep added that for a long time the store's only sidelines were cards and journals, but in the last five years or so Carmichael's began experimenting with a wider variety of non-book items. Though the focus is still squarely on books, the stores have managed to become destinations for "offbeat, interesting gifts." --Alex Mutter