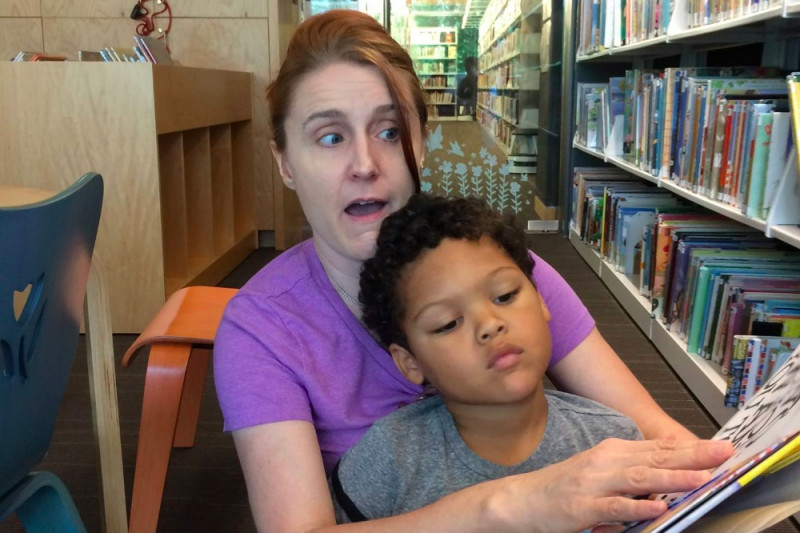 Bookseller Veronica Brooks has launched a GoFundMe campaign with the goal of eventually opening an indie bookstore in Meriden, Conn., called the Book Colony. Brooks has worked for R.J. Julia in Madison, Conn., as well as Maple Street Books and Octavia Books in New Orleans, La.
"I have worn many hats while working for bookstores, and I understand the long hours it takes to run an indie," she noted on her GoFundMe page, adding: "Ever since Borders closed in Meriden, I have not been able to stop thinking about putting a bookstore back in my hometown. This diverse city is centrally located and now with all the projects around the space I am considering, a bookstore would be a wonderful addition. Bookstores are ultimately places to buy books, but they are also places to meet and share ideas... for everyone."
Brooks told Shelf Awareness: "I have always worked for other people, and I know this is something I could do for my community, myself and my family. Is it wrong I really want a bookstore cat or cats? That's my main goal. No, I'm just kidding. I was at BEA when we talked about bookstores being a 'third place,' and I want that for my hometown, too. I have learned so much over the years from the places I have worked, and I am ready to do this. My mother thinks I'm crazy, but she'll be right in there working with me if I can get the store up and running. It is also important to me, once the store is ready, to have a diverse staff."
Although she has a potential space in mind, nothing has been finalized. Brooks also said that having worked in used, new and combination bookstores, "I think the Book Colony would have to be a combination. It helps balance things out, and who am I fooling--I like to find what people leave in used books."