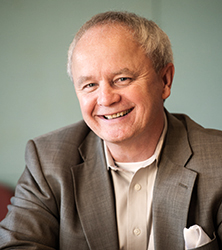 Ken Michaels
Macmillan Learning CEO Ken Michaels will receive the Book Industry Study Group's 2017 Distinguished Service Award, which recognizes a person's "outstanding work on behalf of BISG over the course of a career."

A past chair of BISG's board, "Ken brought his energy, enthusiasm, and insight to every BISG discussion," current board chair Maureen McMahon said. "No one is a more passionate advocate for BISG. And, he has always worked to make sure BISG served all of our industry."

Michaels said, "Our volunteer committees and working groups, coupled with the passion of the BISG board, made the experience so engaging. BISG members want to make a difference in their professional lives. Their work and dedication made it a privilege to play a part in BISG's growth."

Michaels will be recognized at BISG's annual meeting, which takes place in New York City on Monday, September 25.