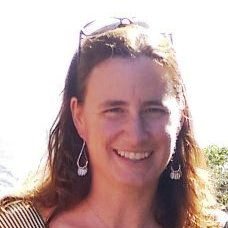 Maureen Karb
Maureen Karb of Como Sales has won the 2017 Saul Gilman Award, honoring "outstanding service as a sales representative to New England independent bookstores" and sponsored by the New England Independent Booksellers Association.
NEIBA wrote that Karb "worked at a Waldenbooks in college, and quickly realized she loved bookstores, particularly when her manager broke the rules and let them run the store like it was their own. After college, she took the NYU Summer Publishing course, where Roxanne Coady [founder of R.J. Julia Booksellers in Madison, Conn.] was one of the guest speakers. Maureen asked her advice on what she should do if she wanted to own a bookstore someday, and Roxanne's answer was to become a sales rep. It sounded like a great idea.
"Her first job was at Simon & Schuster, where she eventually became a field sales rep in the New York area. She then worked at Workman Publishing for a few years before taking a job at Barefoot Books in Cambridge to get back home to New England. That's when a position at Como Sales opened up, and she was thrilled to be working with bookstores again in her home turf! She's been with Como Sales now for five years, and was offered the chance in late 2014 to purchase the company and bring it back to its roots as an independent rep group. She loved adding a few new publishers to her bag, and mixing in a few gift lines too. It's always nice to keep things interesting, and she hopes to be selling in New England for many years to come! Maureen lives in Hopkinton, Mass., with her husband, Jose, and son Gabriel. When she's not reading, she's playing soccer or enjoying the outdoors with her family."