Pennie Clark Ianniciello, Costco's book buyer, has chosen The Book That Matters Most: A Novel by Ann Hood (Norton, $15.95, 9780393354096) as her pick of the month for August. In Costco Connection, which goes to many of the warehouse club's members, she wrote: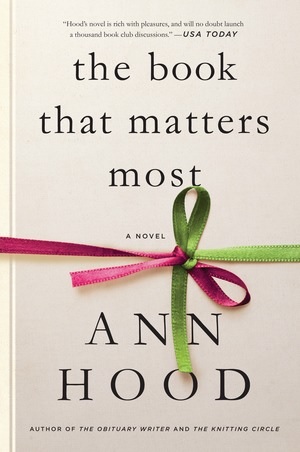 "The stack of books that I want to read grows and shrinks with recommendations, a shift in my mood or simply picking up something that looks interesting. No matter how I make my selection, I continue to marvel at how the right book always finds me at the right time. That was definitely the case for this month's book buyer's pick, Ann Hood's The Book That Matters Most.

"When heartbroken Ava joins a book club, she has no idea how the written word, and the members of the book group, will alter her thoughts, behavior and life.

"As long as I'm a reader, I will love opening up a book and not knowing where it will take me, but having the faith that the destination is where I need to be."