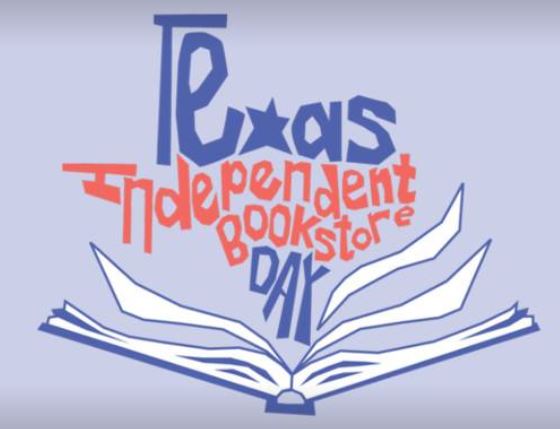 Modeled on the national Independent Bookstore Day, held the last Saturday in April every year, the first Texas Independent Bookstore Day took place this past Saturday and highlighted Texas indies.

At BookPeople in Austin, one of the stores leading the effort, "we had lots of traffic and people were participating in the scavenger hunt throughout the store and other activities right up until closing time at 11 p.m.," CEO Steve Bercu said. Other in-store events included a contest to guess how many books are on BookPeople's shelves and a bookmark contest to create a new design to use in the store. Calling the event "a big success," Bercu added that BookPeople will "definitely be doing it again next year."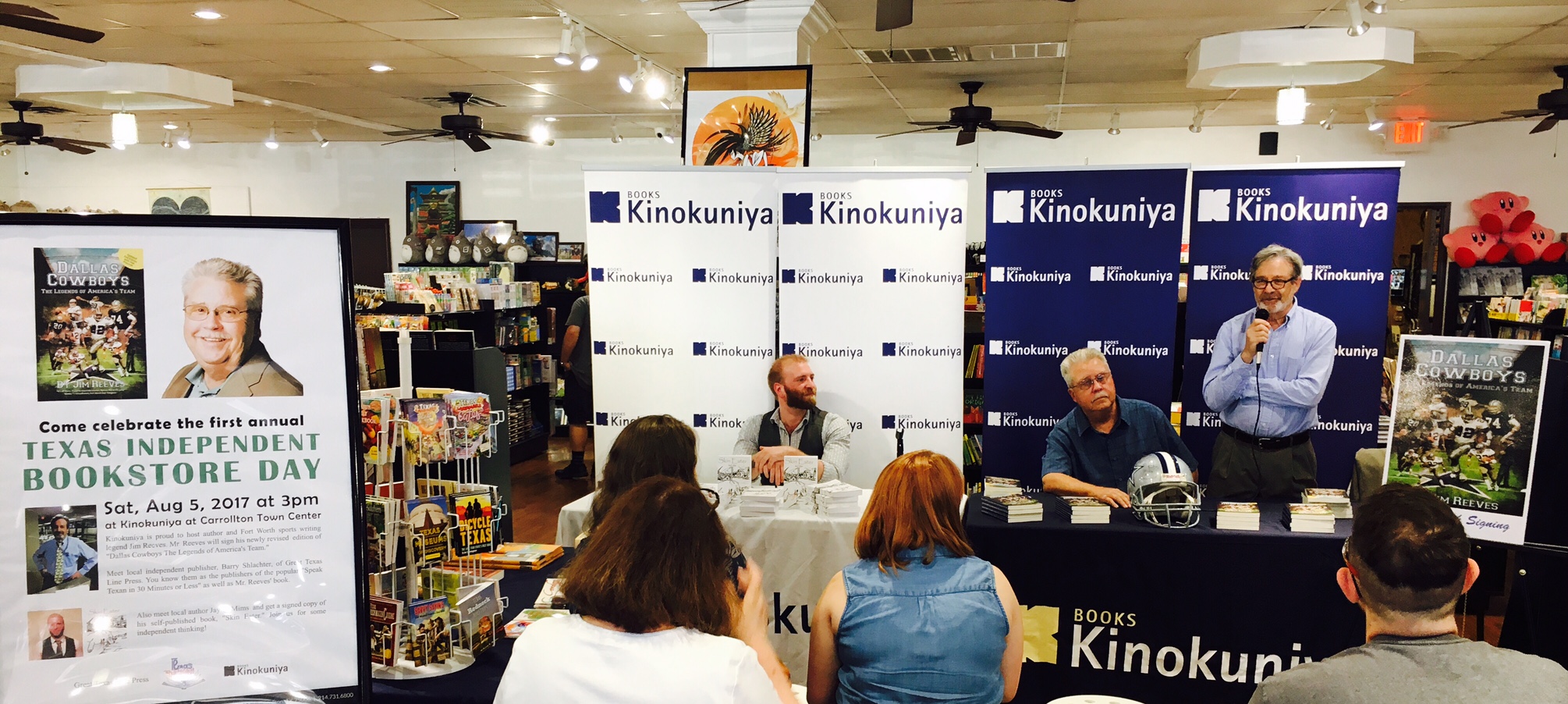 (l.-r.) Jason Mims, Jim Reeves and Barry Shlachter at Kinokuniya.
The Books Kinokuniya store in Carrollton, which opened earlier this year, had "a great turnout," according to Texas area manager Shigekazu Watanabe. The store hosted Fort Worth sports writing legend Jim Reeves, who signed copies of the newly revised edition of Dallas Cowboys: The Legends of America's Team; local author Jason Mims, who signed Skin Eater; and local independent publisher Barry Shlachter of Great Texas Line Press. Watanabe called the event "very successful."

Murder by the Book, Houston, offered 20% discounts on books by Texas authors and highlighted its book recommendation bowl, from which customers could pull slips of paper with recommendations in various categories.

Brazos Bookstore in Houston hosted a range of events that included a family story time with crafts and a scavenger hunt; the debut of the Paper and Pen Pal Club; happy hour with beer and music; and an evening local vendor market that highlighted artisans and food.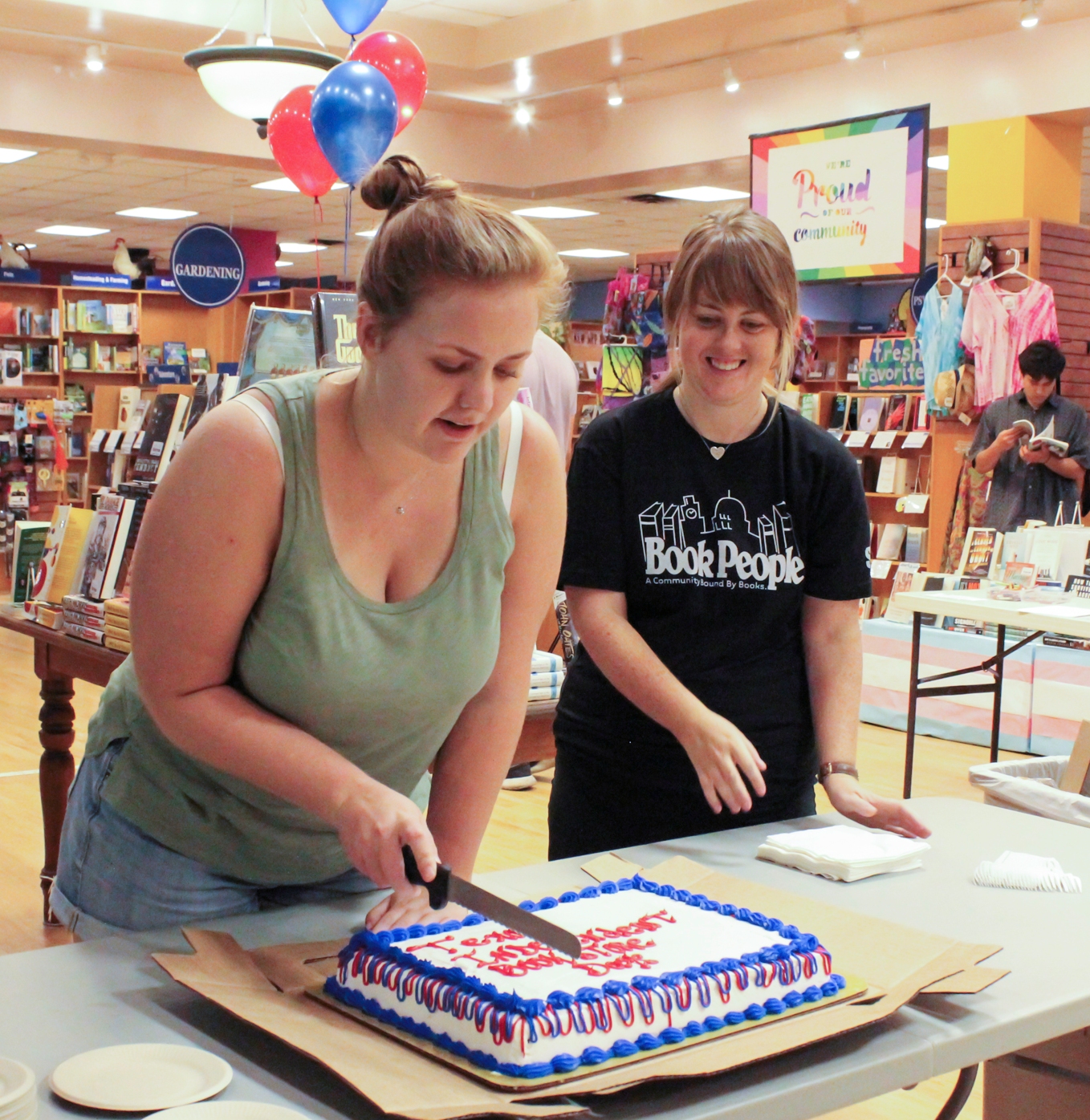 Blue Willow Bookshop, Houston, celebrated with Texas cookies and an event featuring Sarah Penrod, author of The Urban Cowgirl.

And Interabang Books, which opened in Dallas on July 1, noted on Facebook Saturday: "It's Texas Bookstore Day, y'all! Come see us!"

The Independent joined the celebration by asking seven Texas indies, including the Twig Book Shop in San Antonio, Literarity Book Shop in El Paso, Front Street Books in Alpine and Burrowing Owl Books in Canyon, about their favorite books of the year (so far).

BookPeople and Brazos spearheaded the drive for Texas Independent Bookstore Day, which Bercu said grew out of National Bookstore Day, an event preceding National Bookstore Day that the store had held for "BookPeople Nation" for several years. Texas Independent Bookstore Day encourages participating stores to craft their own events that fit their stores and customers. It will be held the first Saturday of August every year.