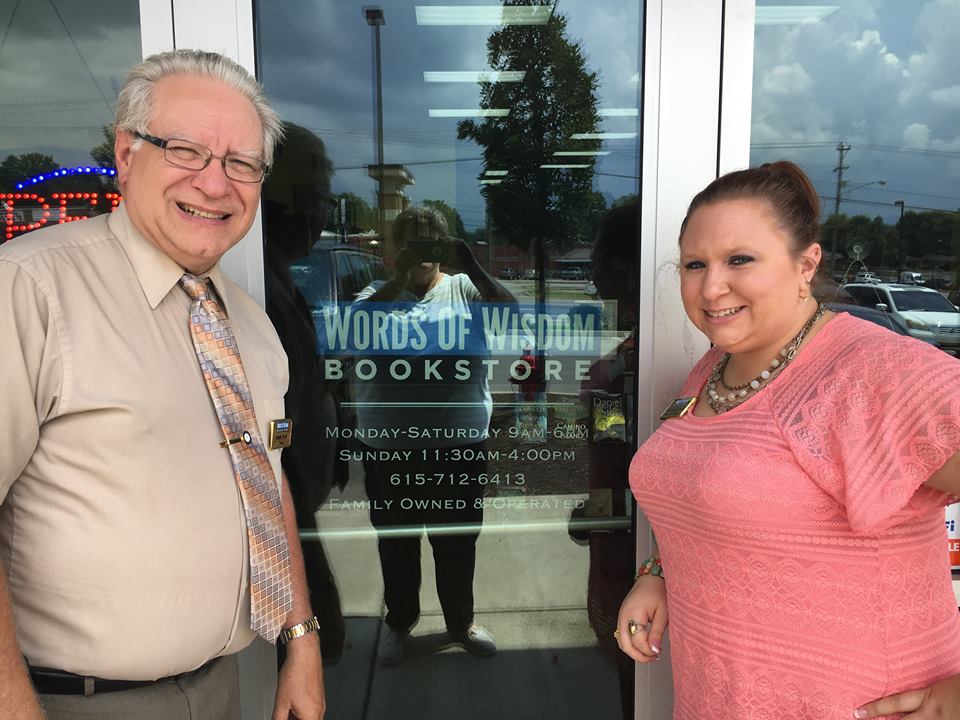 Ken Pruitt and Rebekka Pruitt
Congratulations to Words of Wisdom Bookstore, Nashville, Tenn., which opened for business last Tuesday, August 1, and is hosting its grand opening day and party today. On Thursday, local author Wanda Holt will be featured at an After Hours Event.
The 1,400-square-foot store carries fiction and nonfiction books, as well as a large collection of works by local authors, children's and religious titles, some music and DVDs, professional and curriculum materials for teachers, and greeting cards.
The store is owned by Ken Pruitt, an author, publishers' rep, minister, consultant and national educational speaker, and managed by his daughter, Rebekka Pruitt, who most recently worked at the now-defunct Family Christian Bookstore in Nashville.
Words of Wisdom Bookstore is located at 3877 Lebanon Rd., Hermitage, Tenn. 37076; 615-448-7304; wowbookstore.com.