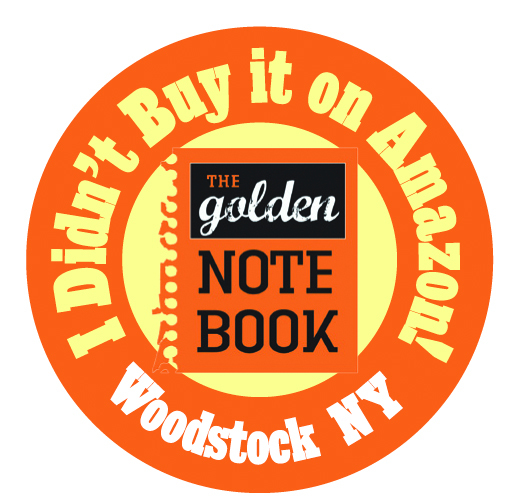 The Golden Notebook bookstore, Woodstock, N.Y., has launched an "I Didn't Buy It on Amazon!" campaign "to increase awareness of supporting independent bookstores and local businesses." The campaign is aimed at "our already-well-educated locals" as well as the many tourists who visit the area. As the store wrote, "Every day an out-of-towner walks in and laments 'we used to have a store like this in our town,' so we do our best to remind all customers the importance of supporting local business in their own neighborhoods as well as in the places they travel to."
The Golden Notebook has included its new "I Didn't Buy It on Amazon!" logo on postcards and on stickers that can be placed on gift-wrapped purchases.
Other indie bookstores are invited to join the campaign, and can contact designer and Golden Notebook co-owner James Conrad for help incorporating store logos in the design.