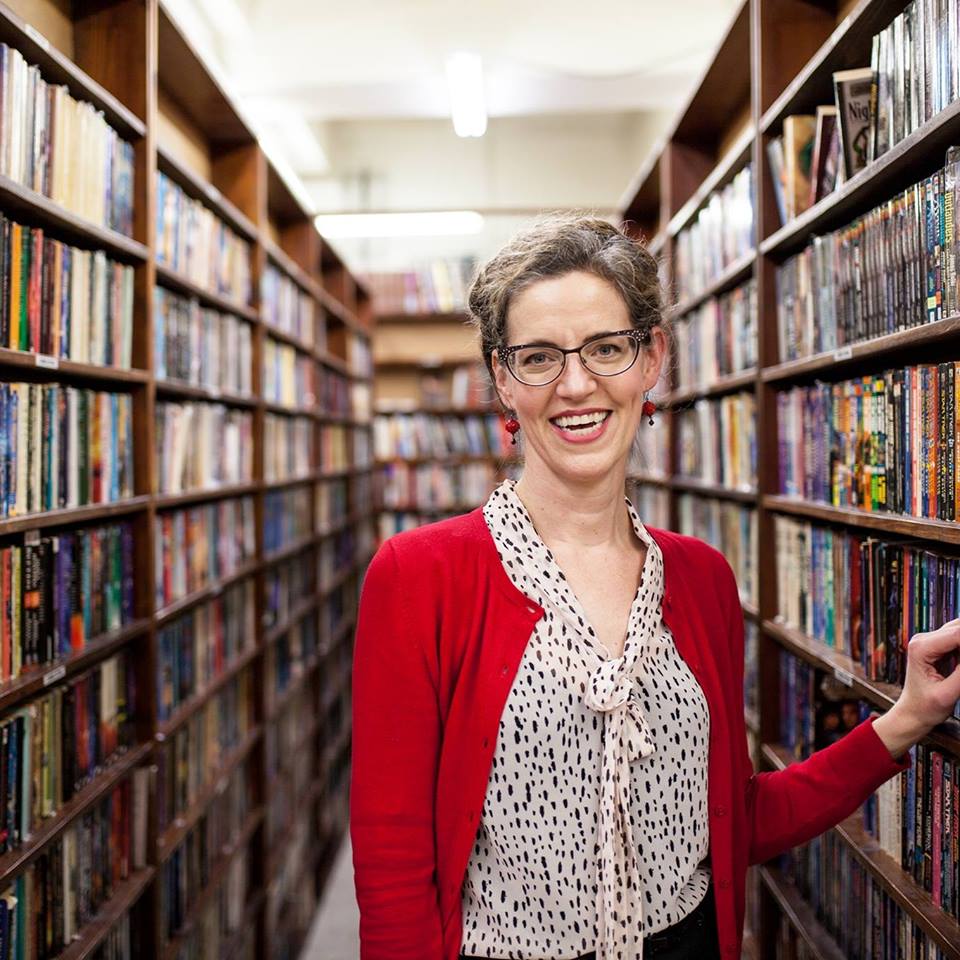 Renee Rettig
Renee Rettig, former manager of the Book Shop in Hayward, Calif., which closed last February, is eyeing a September opening for her new store Books on B, at 1014 B St. The East Bay Times reported that Rettig "still greets many of the Book Shop's longtime customers each day in downtown Hayward with a warm smile, simple hug and conversation as she supervises work on what will be her own independent book store."
"This has exceeded my wildest dreams; I never dreamed that anything like this was going to happen at this stage of my life," she said. "I always thought it would be a nice thing, but I had a very happy existence being a manager of an independent book store. I had the rug pulled out from under me, but it was only for the flicker of a moment because of the way in which this community has come forward and shown what this means to them.... I live and put my head down in San Leandro, but I'm alive and awake in Hayward. This place speaks to me."
The day after the Book Shop closed, an e-mail newsletter sent to customers urged them to support an online fundraising campaign for Rettig's Books on B initiative. By April, she had raised nearly $67,000 in her IndieGoGo campaign that had aimed to raise $55,000.
"There's a dollar value but there's a deeper one, and it just keeps on going," she said. "People felt the need and rose to the occasion, and that's the most powerful thing about this: People were willing to not let something die because they saw an opportunity in which they could make a difference. Each person together has been a powerful instrument of change, which is great because I think we all feel powerless in this world. This world can be a dark, dangerous and volatile place, and I wanted to make a harbor."