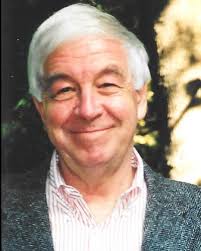 Roger Carlson
Roger W. Carlson, founder and longtime owner of Bookman's Alley in Evanston, Ill., died on August 1. He was 89.
In 1979, after working in advertising sales at Fortune, National Geographic and Parade, he founded Bookman's Alley in a warehouse and built it into "a sprawling complex filled with books, antiques and artwork." Because of health problems, he had to close the shop in 2013. The following year Bookends and Beginnings opened in the Bookman's Alley space.
When he first opened, Carlson said his goal was to create a used bookstore that didn't have the "same atmosphere as a soup kitchen." To that end, "the decorations--the top hats, the model ships, the presidential busts--are almost as important as the books. Toy airplanes are perched atop bookshelves, across the hall from a 19th century printing press."