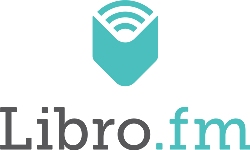 Libro.fm, the digital audiobook platform for independent booksellers, is now a partner of the Independent College Bookstore Association (ICBA), the retail cooperative of some 130 institution-affiliated college bookstores, which can now offer more than 70,000 digital audiobooks to customers.

"We created Libro.fm because independent stores were getting left behind in the soaring growth of digital audiobooks, the fastest growing category in publishing," said Libro.fm CEO Mark Pearson. "The ICBA partnership makes it easy for any college bookstore to sell digital audiobooks in-store and through their own Libro.fm co-branded storefront."

"As a partner, Libro.fm provides a comprehensive solution that's a great message for students, faculty and staff who love books," added ICBA CEO Fred Weber.

ICBA member Teri Den Herder of UC San Diego Bookstore said, "Libro.fm is what I have been waiting for, an indie for indies. I love how easy every aspect of working with the Libro.fm team is--from the set-up on our website, for our booksellers handselling, for our customers, for our marketing, to the transferring of audiobooks, everything."

Libro.fm is also a partner of the American Booksellers Association and Hudson and Hudson Booksellers.