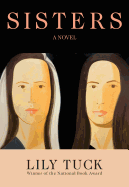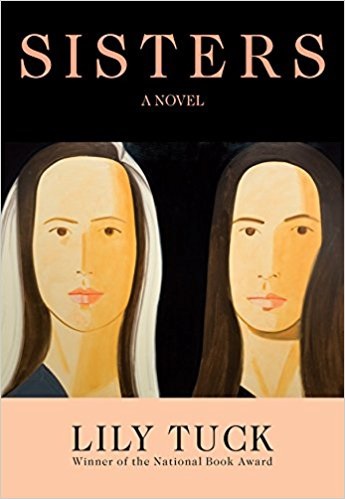 Lily Tuck (The Double Life of Liliane) is a literary wonder who's received well-deserved recognition, including the National Book Award for The News from Paraguay in 2004. Since then, she has continued to publish spare, astute novels. Tuck's fiction tells stories of marriage, love, death and isolation among upper-middle class people, the well-educated, the world travelers. Her circumscribed narrative cocoons always release carefully shaped butterflies of observation and wisdom.

Sisters is another wonderful Tuck prism. It explores the often awkward, sometimes obsessive relationship of a second wife to her predecessor. Is her bond trader husband's ex a rival, a haunting ghost, a friend--or perhaps a sister? The narrator hears about the ex-wife (only named as she) in her husband's reminiscences, looks for the woman's features in her two teen step-children, and sees early years of their marriage in old family photos in her husband's apartment. In time, she increasingly sees her predecessor in person--when dropping off the kids at her Upper East Side apartment ("she was not looking her best... I was glad to see her looking older and in slight disarray"), at her local Fairway grocery, even accidently crossing paths in the ladies' room at her daughter's wedding, where the narrator says: "I can't help laughing at the thought of her sitting on the same toilet seat I had just vacated--only it should have been the other way around." She is jealous, of course, but also feeling some shared unhappiness in a lonely marriage.

Tuck's 40-year-old narrator was once a free-spirited, occasional drug-taking East Village young woman trying to make it in the city. She remembers all of her lovers and becomes obsessed with her husband's sexual past, particularly that with his ex-wife. On insomniac nights, she tries to calculate their lovemaking. When he travels frequently for his job, she develops closer ties with his children, especially the strapping math prodigy son. She rekindles a relationship with a former lover visiting the city: "For old times' sake, I told myself. No regrets. Sleeping with Tim was familiar." An educated woman and amateur photographer, she frequently quotes from works triggered by what catches her interest: Philip Roth, Mario Vargas Llosa, Václav Havel, mathematician Hermann Grassmann--even cookbooks, travel histories and gardening guides.

With Tuck, you get a smattering of everything snugged into a tight package. Sisters is a novel about marriage, family, sex, jealousy and vanity. Its narrator makes her way through entanglements and digressions as her life moves toward a surprising but fitting outcome. Tuck's cocoon once again yields a butterfly. All nine of her works of fiction will take less than a foot of your bookshelf. Have at 'em! --Bruce Jacobs, founding partner, Watermark Books & Cafe, Wichita, Kan.

Shelf Talker: Lily Tuck's new novel is another spare, stunning story--of a marriage, a former wife, a husband, stepchildren and a woman finding her way amongst them.