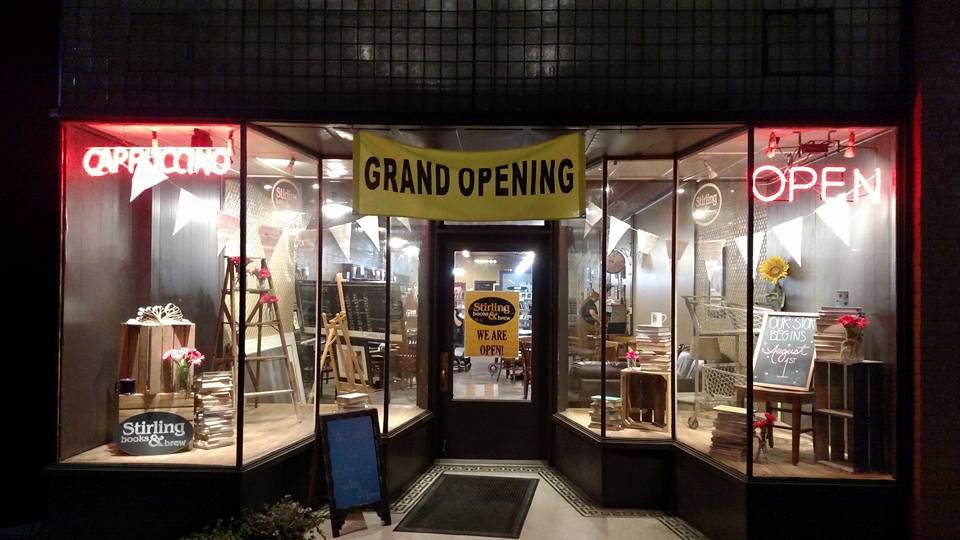 Earlier this month, new owners Jim and Staci Stuart reopened the former Books & More in Albion, Mich., as Stirling Books & Brew, despite an accident during renovations in April that left Staci paralyzed from the waist down. MLive.com reported that the Stuarts "have stayed positive. Jim and Staci believe she will walk again someday, they said. She is doing physical therapy in Rockford."
"This whole thing has been weird and surreal," Jim said. "But I told (Staci) we can still do the things we love to do. She can still work here at the shop, we can go out and listen to music, go out to eat and travel."
They envision a business that reflects who they are. "We like to do stuff," he noted. "We'd go wherever something was going on. But we thought we needed more of those types of places in Albion."
Staci added: "We want to stress diversity. We want to reach all the demographics in Albion. We want the college kids and the retired people in town--really try to get different people involved."