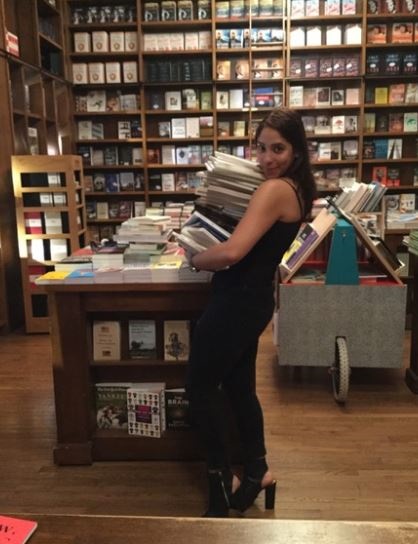 Miami native Daniela Carolina Roger is the merchandiser for the flagship location of Books & Books in Coral Gables, Fla. She graduated from the University of Miami in 2015 and moved to Boulder, Colo., with plans to pursue a career in psychology. Upon arrival, she began working at the Boulder Bookstore and learned the ins and outs of bookselling. Last August, she attended the Paz & Associates seminar, confirming her deep love for the book industry. Roger then moved back to Miami and began working at Books & Books, the indie store where she grew up buying books, bringing things full circle. She believes no matter where you go, there is a sense of tribe among book people and that's what makes this industry special.

On your nightstand now:

I just finished Difficult Women by Roxane Gay. I had delayed the ending because I never wanted the experience of reading that book for the first time to end! I read the final story, shivered and laid in fetal position on my bed for a good five minutes--que cosa. I got up shortly after to pick up my next read, a galley I recently acquired of The Resurrection of Joan Ashby by Cherise Wolas. This debut was recommended to me by a colleague and I am falling in love with it. I am also reading Yo Quisiera Ser Paul Auster (I Would Like to Be Paul Auster) by Leonardo Padura, a phenomenal collection of essays about Cuba's literary culture.

Favorite book when you were a child:

Number the Stars by Lois Lowry. That book tore me up--it was the first time I wanted to cry while reading. I remember my mind being so active for the first time, creating lots of imagery based on Lowry's writing and feeling the ease of reading something you love for the first time--the idea that reading could be spiritual and private. I can definitely trace my love of books back to that experience. Also, Stargirl by Jerry Spinelli, D'Aulaires' Book of Greek Myths by Ingri d'Aulaire and Everything on a Waffle by Polly Horvath are books I still consider favorites and recommend to all children.

Your top five authors:

It's a difficult question to answer only because I feel like I've barely scratched the surface when it comes to books. However, Roxane Gay has taken my heart--her writing breaks me down and builds me up at the same time. It is what I needed, being 24, Cuban American, a millennial and a woman. She gives me comfort in living while I'm coming closer to my quarter-life crisis. Hemingway--needs no explanation. Leonardo Padura is a legend in my eyes--he is the best living Cuban author and one of the most outspoken against the government. When I visited Havana for the first time, it was for the beginning of Cuba's countrywide traveling book fair in February. As I was entering the fair the first day I attended, I saw Padura pulling up in his yellow hatchback and nearly died. Gracias a Dios, I was able to introduce myself and have a conversation. Truly serendipitous. I would say the last two slots are still pending, but I can't wait until I figure out my other favorites.

Book you've faked reading:

Where the Red Fern Grows by Wilson Rawls. It was assigned summer reading to enter fifth grade and I remember feeling like it was a painful process to get through. I was completely disinterested, so I skimmed through, highlighted things, but wasn't even taking in the content. I told my Mom I had read it--sorry, Mami.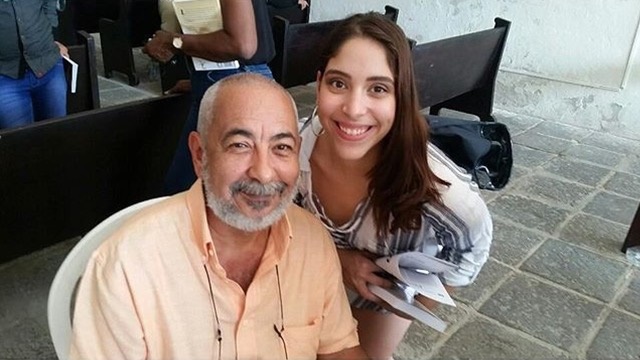 Daniela Roger with Leonardo Padura
Book you're an evangelist for:

Love & Other Ways of Dying by Michael Paterniti. I handsell this to everyone I possibly can. This book presents the human experience in beautiful essays that read like fiction. When I first read it, I savored it. I took my time because I understood the power of what I was reading. If you haven't read it yet, do yourself the favor. Also, Whatever Happened to Interracial Love? by Kathleen Collins.

Book you've bought for the cover:

There have been quite a few over the years. If you say you don't do this, I don't believe you. The most recent one was Enigma Variations by André Aciman. Total impulse-buy, but now that I really know what it's about, I can't wait to read it.

Book you hid from your parents:

I never did that as a child. Ironically, the first time this happened was in December. I went to Barcelona with my parents and bought as many books as I could fit in an empty hiking backpack. There were a few I was afraid they'd see. The first, a book called Porno Feminista (a Spanish translation of a book called The Feminist Porn Book: The Politics of Producing Pleasure by Tristan Taormino), is bright red with big yellow letters on the cover. It was the furthest thing from subtle, as well as another one called La Ceremonia del Porno (The Porn Ceremony) by Andrés Barba and Javier Montes, an essay collection from Anagrama about how porn affects our lives. When my parents saw them, my mom just looked at me with the most curious face.

Book that changed your life:

I mentioned Number the Stars by Lois Lowry, and I would still say that's the one that got me into reading. No One Here Gets Out Alive by Jerry Hopkins, the first biography about Jim Morrison, blew me away. I was 14 and I practically swallowed that book whole. I saw a greater connection to the music and the artist, so it ended up becoming a symbol for me that books can offer you so much that goes beyond the page.

Favorite line from a book:

If it's not tattooed on my body, I don't think I've found it yet.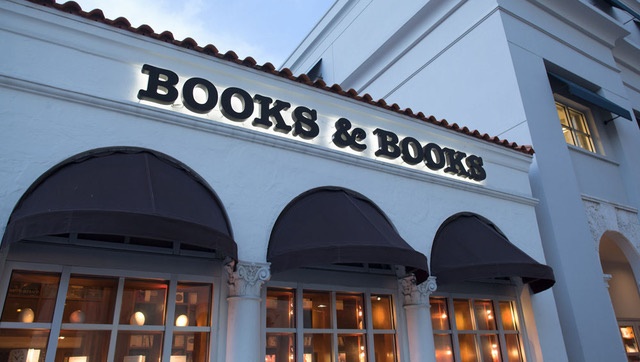 Five books you'll never part with:

I'd never part with my copy of Cloud Atlas by David Mitchell. I read it my senior year of high school in an English class about dystopian/utopian literature with my favorite teacher, Ms. Smith. The book itself blew me away and the notes I took are invaluable. To be able to read my initial reactions while reading it is awesome. You can throw my copy of Do Androids Dream of Electric Sheep? by Philip K. Dick in there, too, which I also read in that class.

No One Here Gets Out Alive by Jerry Hopkins is tattered and torn. I've been through hell and back with that book, I would never let it go.

My copy of Just Kids by Patti Smith that I ripped through in a few days. She ended up signing it at the Miami Book Fair after I read it--I wanted to die in her arms then and there.

The copy of La Novela de Mi Vida (The Story of My Life) by Leonardo Padura that I purchased at the Havana Book Fair. I fought my way through a wild crowd to get one of a limited amount of copies and had him sign it for me. The dedication he wrote was so beautiful, I can never let it go.

Book you most want to read again for the first time:

Where the Sidewalk Ends by Shel Silverstein. That collection brought me joy throughout my entire childhood and I'd love to experience it for the first time again, but as an adult.