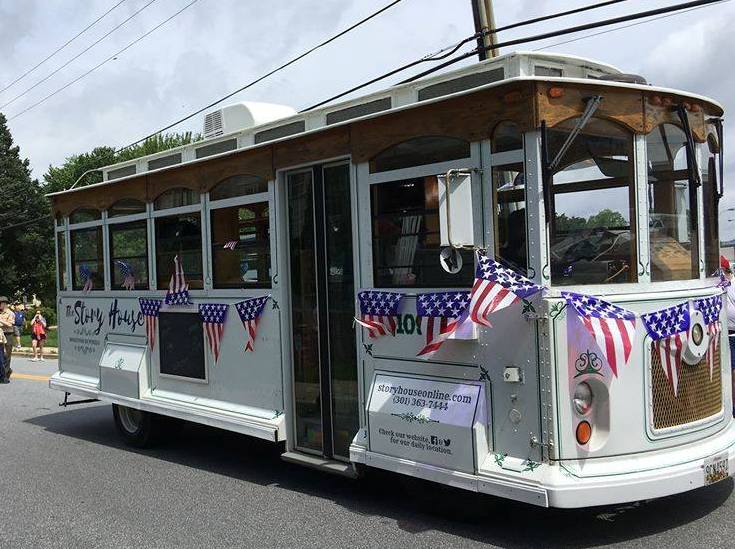 Debbie Bodin Cohen "maneuvers the 26-foot Story House, which debuted this spring, into and out of her Rockville [Md.] driveway and around the county," Bethesda magazine reported in a profile of the book trolley's owner and her "nearly 1,500 volumes for children and young adults [that] are rearranged depending on where the trolley's making an appearance: science fairs, synagogues, birthday parties, book festivals. Cohen talks of one day pairing with a food truck or one that sells coffee and rigging a canopy over a 'patio' where customers could hang out. Like at a 'real' bookstore."
An author of children's books herself, Cohen considered owning a bricks-and-mortar bookstore initially after leaving full-time work as a rabbi "to do something different." Ultimately, she chose to focus on "something with windows, smaller than a recreational vehicle," Bethesda wrote. In June and July 2016, she raised $20,000 through Kickstarter and found a trolley on Craigslist.
When not on the road, the trolley is parked in the family driveway, where "my kids and I hang out in it some evenings," said Cohen "Arianna likes to do her homework in here. They say it's like a clubhouse."