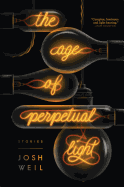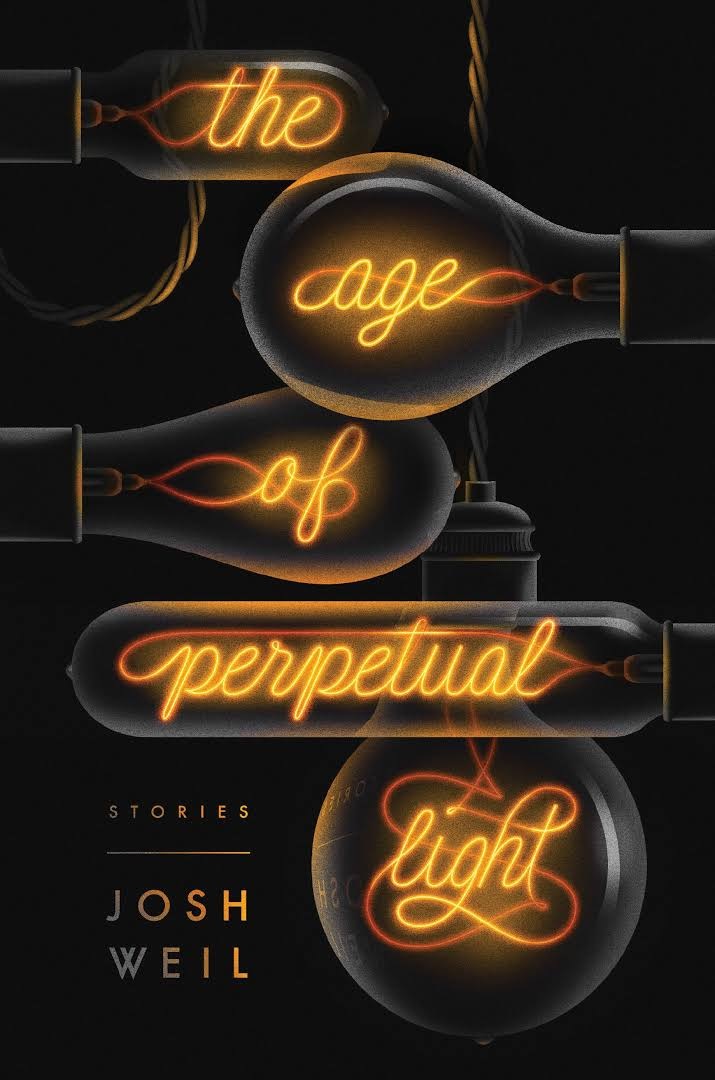 Fulbright Fellow Josh Weil's collection of stories The Age of Perpetual Light burns in the imagination like a set of lanterns, illuminating rare human spaces in the darkness of history.

Weil (The Great Glass Sea) is an immense talent, a writer who can craft convincing characters, with distinct voice and ethos, and also elevate narrative language to a level of poetry. The eight stories in The Age of Perpetual Light are thematically connected by Weil's treatment of technology, specifically the evolution of modern lighting. The collection begins with "No Flies, No Follies" and ends with "Hello from Here," both first-person tales narrated by a Jewish peddler named Yankel, who, at the start of the 20th century, falls in love with an Amish woman to whom he shows off the wonders of an electric lamp. In between these two stories, Weil explores the early-to-mid-20th-century United States with "Long Bright Line," about a female painter obsessed with airplanes, and "The Essential Constituent of Modern Living Standards," about farm workers organizing against a power company. "Angle of Reflection" focuses on satellites of the late century, while "The Point of Roughness" and "Beautiful Ground" explore relationships in more modern-day settings. "The First Bad Thing" represents Weil's foray into near-future dystopian fiction in which "mirror light" provides endless daylight and crop-growing capacity for humans.

It isn't the evolution of technology itself but humans' relationship to it that defines these stories. With haunting imagery, Weil evokes the advent of electricity as witnessed by Yankel: "I have seen the way the light spreads from city to city along the coast, inland road by road, like moonlit foam frothing on top of a rushing flood." As rapturous as electric lighting is to early consumers, Weil reverses its role in "The First Bad Thing," as an outlaw couple tries to escape perpetual artificial light and find real darkness in the world: "They stood in that darkness and breathed it and felt it around them and she waved her hands in it and told him she was waving her hands and he could hear her sloshing about, playing like a child in first snow."

What makes Weil a writer of the highest caliber is the intimacy he constructs between his characters. In "The Point of Roughness," a father raising an autistic daughter in the woods reflects, "Watching Orly turn and see me, I know we do not matter to the world--which does not care, which will not know--but only to each other, husband, wife, mother, daughter." Indeed, in these stories, love somehow operates as the ultimate light, despite humans' various stages of technology and know-how.

The Age of Perpetual Light is the result of an original mind working at the nexus of known history and poetic imagination. The collection is luminous throughout, its impressions and insights into the human condition coalescing like wondrous heat on a cold night. --Scott Neuffer, writer, poet, editor of trampset

Shelf Talker: Josh Weil showcases his exceptional talent in this moving collection of stories that imagines the modern world both with and without light.