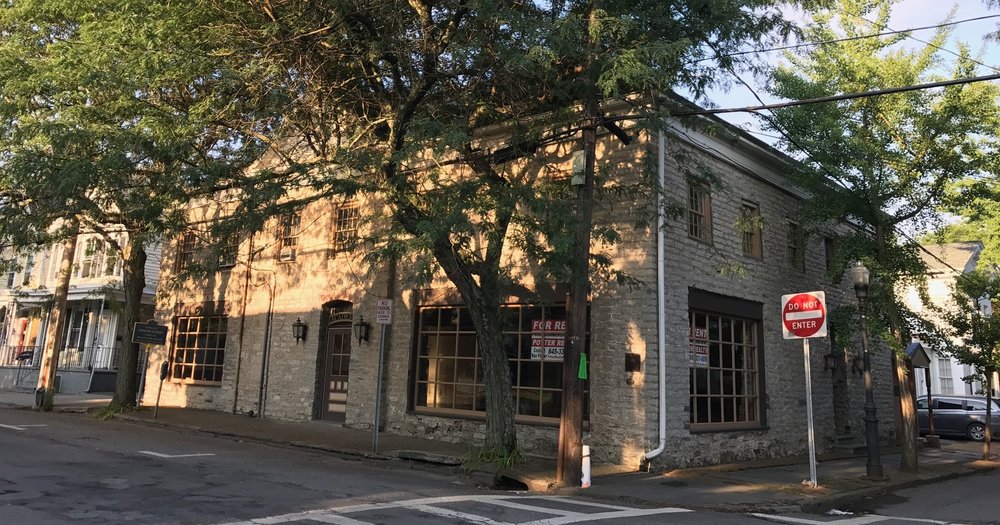 Amanda and Anthony Stromoski plan to open Rough Draft Bar & Books, a 2,000-square-foot bookstore/craft beer bar, in Kingston, N.Y., November 1.

The bookstore, which will take up about half of the space, will feature new fiction and paperbacks plus "a small selection of brand-new hardbacks and nonfiction that we think our local readers will enjoy," the owners said.

The bar will focus on craft beers and will also serve wine, cider, espresso and coffee plus "New Zealand-style savory pies handcrafted in Brooklyn by DUB Pies, along with other tasty treats we discover along the way."

The store will also host events, including author readings, trivia nights, TV viewing parties and more. Store hours will be Tuesday through Sunday, 11 a.m.-11 p.m.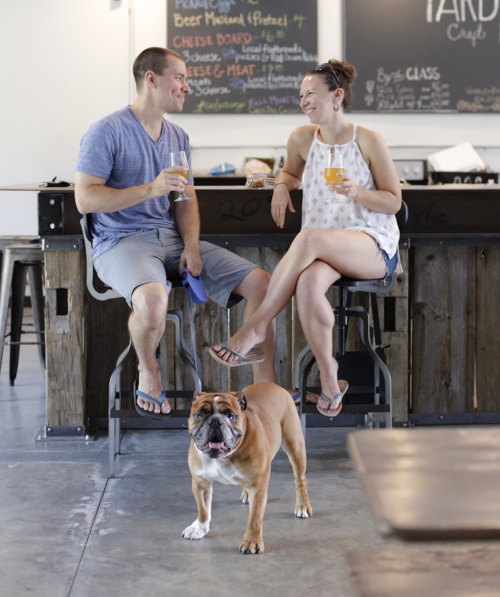 Amanda and Anthony Stromoski, with Augustus the Bulldog
The owners were "high school sweethearts who grew up in South Jersey and came together again in Brooklyn about a decade ago," they said. Amanda Stromoski is a science writer specializing in health and fitness who has spent several years running a successful freelance business. Anthony Stromoski worked as a public high school teacher, coach and administrator before they decided to move to the Hudson Valley to buy a house, open a bookstore and "enjoy one of the most beautiful places in the country," as they put it.

Kingston, they added, is "a fantastic town with so much going on, from a bustling restaurant and bar scene to a thriving arts community. It's a diverse community with an interesting blend of lifetime inhabitants and relative newcomers from New York City and beyond. We hope to fit right in in Uptown Kingston, where we will provide a community space for people to come together and share a pint, a cup of coffee or an interesting read."

Rough Draft Bar & Books is located at 82 John St., Kingston, N.Y. 12401; 609-351-2035.