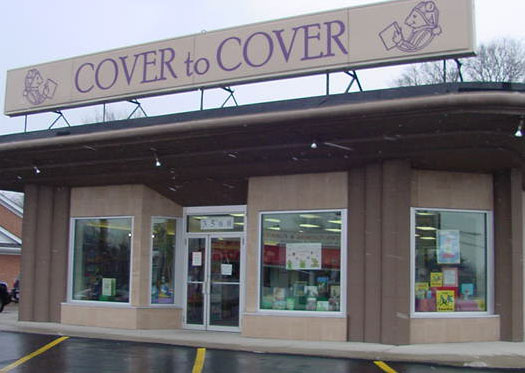 Cover to Cover's current store
Cover to Cover Books for Young Readers, Columbus, Ohio, "will write its next chapter in Upper Arlington," Columbus Business First reported, noting that the business is relocating from the Clintonville neighborhood to 2116 Arlington Ave. on the Mallway in Upper Arlington. A January opening is expected.
Melia and Ed Wolf acquired the bookstore this year from original owners Sally Oddi and Carl King, who retired. They had "opened Cover to Cover in 1980 and moved among multiple storefronts along North High Street before landing at 3560 N. High in the 1990s," Columbia Business First wrote.
"It will be a space for community, discovery and inspiration," said Melia Wolf. "Books are connective and stories strengthen our understanding of ourselves and the beautifully diverse world we live in."
"The city is very excited to have such a destination bookstore with a huge following come to (Upper Arlington)," economic development director Joseph Henderson. "We hope they are very successful here in U.A."