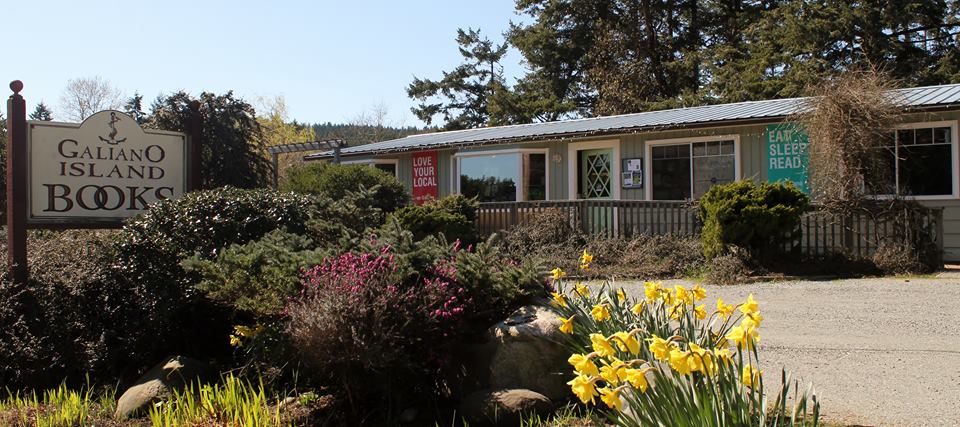 Congratulations to Canadian indie Galiano Island Books, Galiano Island, B.C., which is celebrating its 20th anniversary. Read Local BC featured an "Into the Indies" q&a with Lee Trendatue, co-owner of the bookshop that "has been a driving force for arts on the island community." Among our favorite responses:
How did you get started as a bookseller?
I have been working as a bookseller for twenty years. My husband James Schmidt and I opened the store in 1997.... We became interested in bookselling through our daughter, Mary Trentadue. She was interested in opening a bookstore at that time and we started attending national book fairs with her. We fell in love with the industry. We opened our store in the early winter of 1997 and Mary opened her store, 32 Books, in North Vancouver just four months later.... We have always been a family that loved books, many of our holidays were spent in bookstores, always walking out with stacks to carry to the nearest coffee bar.
What makes your community and customers special?
Our community is typical of many islanders, in that it attracts creative eccentric people. People who love nature and the arts. They love to read and they support those who write by buying their books, attending reading events, concerts, and art shows. For an island of only approximately 1,000 permanent residents, it is astonishing that it can support a full service bookstore that is open every day (except Christmas and New Year's Day) throughout the year.
What is your favorite part of being an independent bookstore?
Curating the books for my customers! I love taking a fresh look at my store and beefing up a section that is too thin! I love expanding the depth of a section. This summer, I am doing that with books on philosophy, politics, and international authors (great translations of the best books in a given country). I love supporting new talent in our industry and watching that young writer begin to take off. And of course as an avid reader, having access to books is magic!