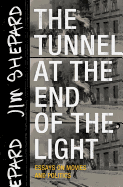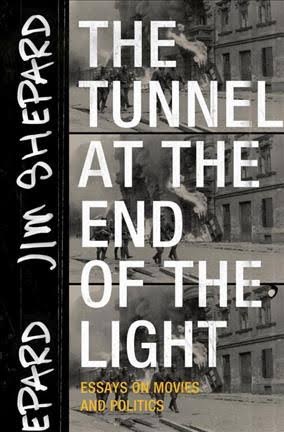 Most readers familiar with the work of Jim Shepard know him through inimitable short story collections like 2017's The World to Come. But Shepard has another life, at Williams College, where he teaches the course "Hollywood Film" for the English department. In The Tunnel at the End of the Light, a collection of essays published in the Believer magazine during the second term of George W. Bush, Shepard displays a talent for sharp film criticism laced with equally penetrating political insight. These pieces--"mostly about the power and the resilience of the lies we tell ourselves as a collective"--will send some readers to their Netflix lists and perhaps propel others to a protest march.

Shepard is fond of placing a pair of films in opposition to one another to make his critical points. He does that, for example, in an essay that matches two Academy Award-winning movies--Schindler's List and The Pianist--to explore the way Americans "seem to cherish the notion about our country that we're slow to get stirred up, but decisive once resolved to act," an observation that allows an extended reflection on the subject of heroism.

That's a topic that obviously engages his critical interest, as he moves on to consider how the films of The Godfather trilogy "lure us in with their protagonists' heroic qualities." In Shepard's assessment, Francis Ford Coppola's viewpoint contrasts with Martin Scorsese's Goodfellas, whose "relentless agenda" is to "demythologize the connections, the loyalties, supposedly inherent" in organized crime.

Shepard's taste seems to run more to the art house than multiplex. He's no fan of Steven Spielberg's blockbusters, as his takes on both Schindler's List and Saving Private Ryan make clear. Moreover, he doesn't restrain himself when it comes to expressing his enthusiasm for the Danish film Babette's Feast, in an essay on the category of melodrama Variety called "weepies." Describing the movie's climactic scene--a "sequence of pure enjoyment"--he writes, in a lyrical summary: "Every so often the world's grace allows us a greater glimpse of what's possible, of what we're capable of."

But without sacrificing his artistic sensibilities, Shepard maintains a consistent focus on these films in their social and cultural context. Whether he's denouncing the "perverse omnivorousness of capitalism" revealed in Chinatown, or the "clutch of carrion-eaters in charge of our political and corporate landscape who appear positively ebullient in their rapacity" exposed in Goodfellas, Shepard is as decisive in his judgments about politics as he is about cinema. Amid the thumbs up or down style that dominates 21st-century American film criticism, Shepard's provocative engagement with this art form offers a bracing change of pace. --Harvey Freedenberg, attorney and freelance reviewer

Shelf Talker: Jim Shepard's essay collection blends astute film criticism with trenchant political insight.