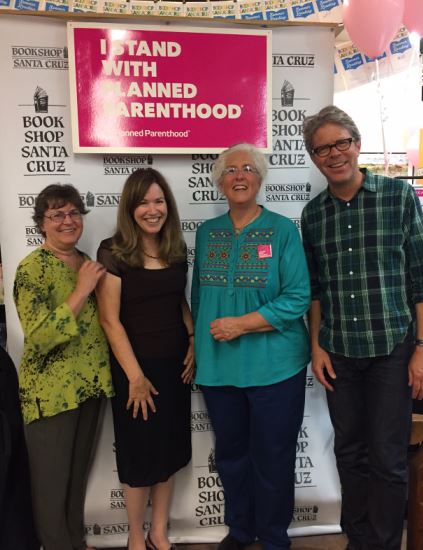 On Sunday, Bookshop Santa Cruz, Santa Cruz, Calif., held a fundraiser for Planned Parenthood that raised more than $33,000 for the local chapter. The event, with more than 500 people in attendance, featured Jonathan Franzen, Elizabeth McKenzie, Karen Joy Fowler and Laurie R. King serving as bartenders. Franzen made and served more than 155 cocktails. Jewel Theatre Company performed a staged reading of a scene from A Handmaid's Tale, and Indivisible Santa Cruz offered postcard writing stations to communicate with elected officials.
The event was part of Bookshop's year-long programming effort called Words to Act On, through which the store partners with local nonprofits to address issues of national concern. Bookshop Santa Cruz partnered with an environmental group, Ecology Action, in the spring and will partner with the Community Action Board's Immigration Project for the fall. The partnership involves curating reading lists, holding community reads for books on the issues and doing "action" projects to engage the community.
Showing their support for Planned Parenthood: (l. to r.) Karen Joy Fowler, Elizabeth McKenzie, Laurie R. King and Jonathan Franzen.